November 06 | December 06 | January 07 | February/March 07 | April 07 | May 07 | June 07 | July/August 07 | September 07 | October 07 | November 07| December 07 | January 08 |
28th March
Dumped by joy riders or careless driving? Another boy racer off the road can't be bad!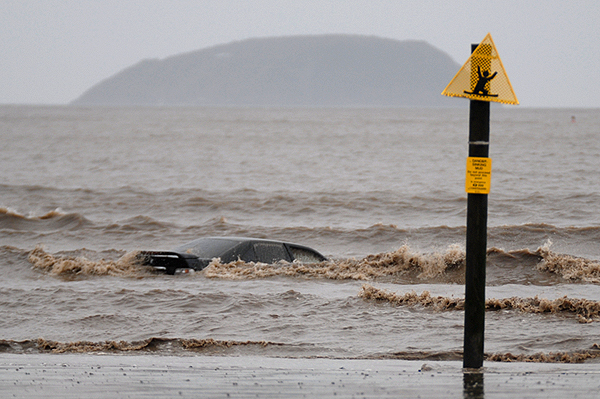 22nd March
What I thought was going to be a quiet bank holiday suddenly turned rather more promising at lunch time today. James Packer had just found a Bonapartes Gull at Cheddar Reservoir. I grabbed my camera and some hot cross buns and set off. The bird showed well just off the southern bank and delighted a small crowd of appreciative birders.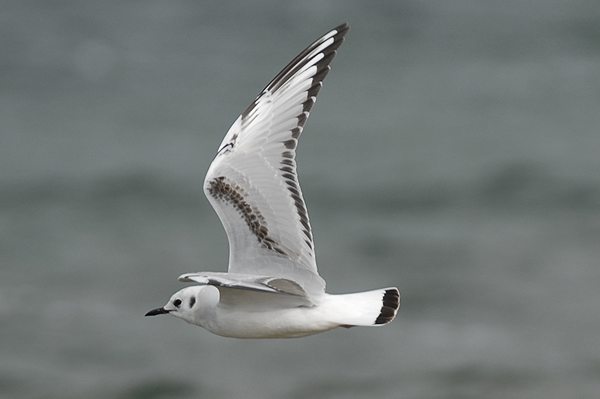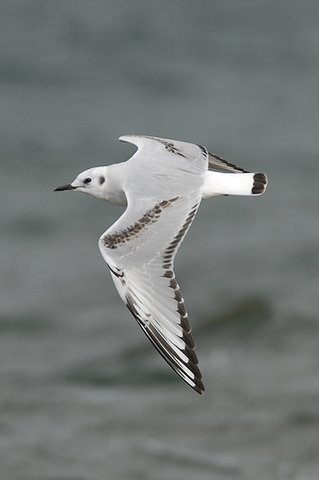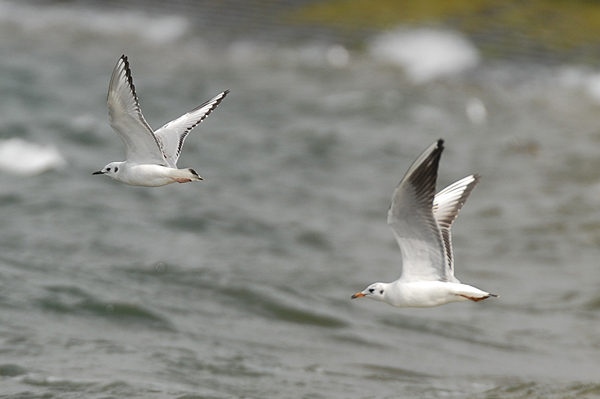 Flight shot showing comparison of wing pattern with Black-headed Gull
13th March
This adult summer mediterranean gull bird stood out a mile amongst the Black-headed Gulls with its full black hood but flew off much too soon leaving me with just record shots. The image below is a video still of the full frame.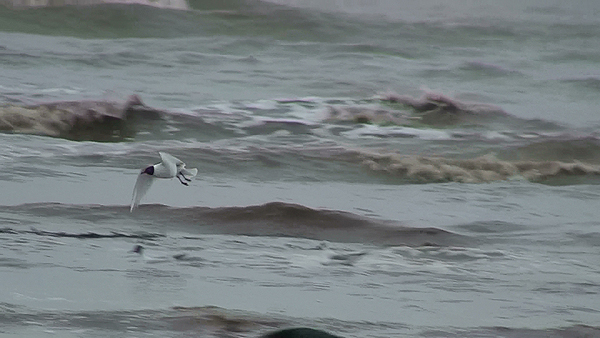 10th March
I had an opportunity to watch a Common Sandpiper at close range today and managed to get a video still of the bird wing stretching. With the Spotted Sandpiper on saturday, it was great to be able to compare the different wing patterns. The wing bar is present on the primaries only on Spotted Sandpiper (scroll down to Spotted Sandpiper) whereas the wing bar is present on both the primaries and secondaries on Common Sandpiper (below).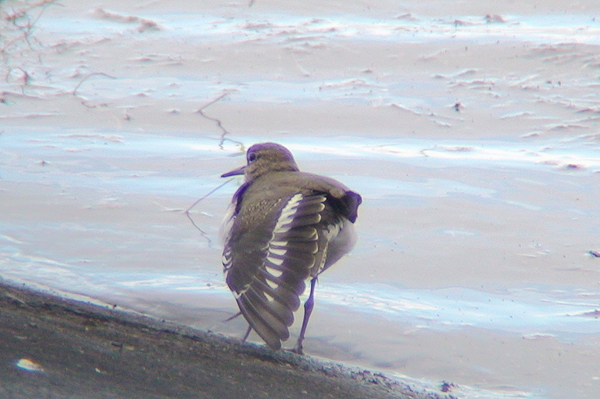 9th March
An expected quiet day turned out not too bad in the end when I discovered a male Black Redstart at the fort on the end of Brean Down. With little else to do I spent over an hour trying to get this shy individual into photographic range. Towards the end, my patience was paying off and the bird eventually began to trust me. Given more time I feel I could have got some good photos. This photo was taken using a sony camcorder.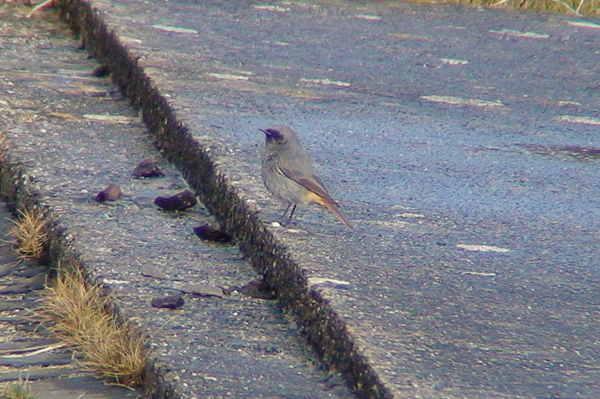 8th March
Rather quiet on the birding front still although I did see 2 sand martins at Lisvane Reservoir this morning showing that spring is with us. However it was an overwintering Spotted Sandpiper that brought about my appearance at Lisvane. Once round the reservoir showed no sign of the bird but a trip back was more successful.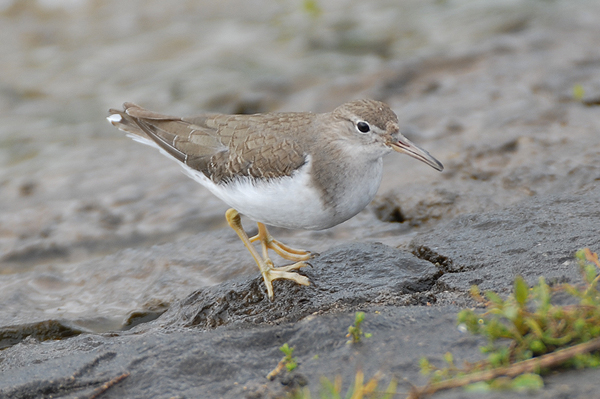 24th February
It was a very grey morning travelling to Cheddar Reservoir but the opportunity of getting some decent pictures of the Red-necked Grebe had to be taken advantage of. Despite the poor light I was still able to get some pictures worthy of publication. After waving goodbye to my Nikon 600mm f4 this week I felt pleased that my 300mm f2.8 was able to fill the shoes of its bigger cousin. The 600mm was too big and heavy and the extra quality of the shots is no longer something I am bothered about.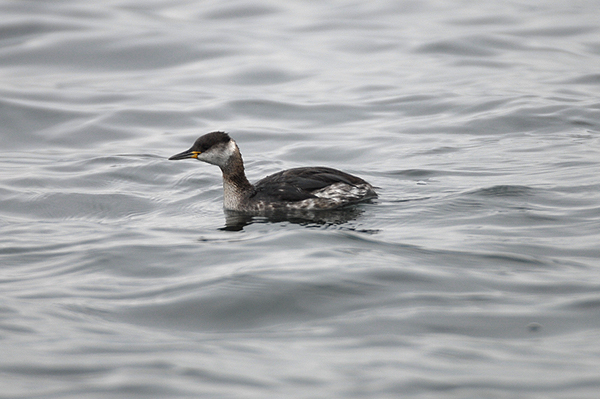 Red-necked Grebe Nikon D200 Sigma 120-300mm 1/125 f2.8 ISO 125
Today my travels took me to north Devon in search of the first winter drake King Eider. The bird has been present in the Taw estuary between Instow and Appledor. I found the best way to see this bird is on the receding tide when it comes to the shoreline.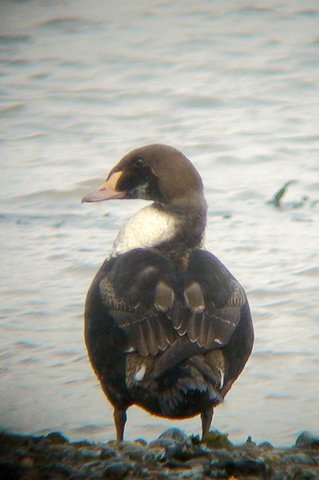 Still writing up my trip report for Goa currently which is proving to be quite a bit of work. In the mean time I have added some shots that I have enjoyed looking at since getting back. This one of Black-shouldered Kite was taken with the Canon S3 IS whilst my wife was having her first ever ride on a scooter. I was supposed to be keeping an eye on her but couldn't resist taking some shots as it was so obliging.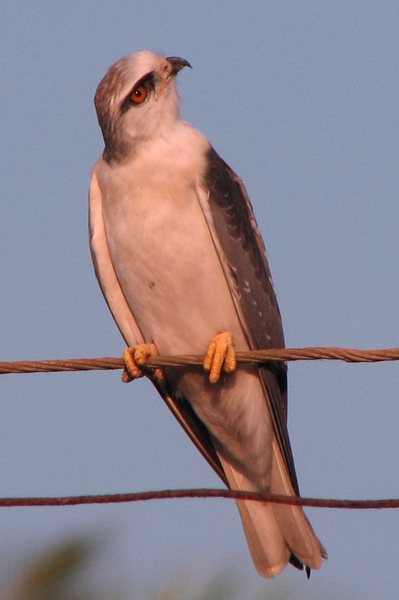 These little fellas were very common around Goa. They're the equivalent of our Grey Squirrel. I was calling them Chipmunks all through the holiday but it seems that they are Three-striped Palm Squirrels. Some appeared rather used to humans and they could often be located by their loud calls which I think was a danger call. Taken with the Canon S3 IS.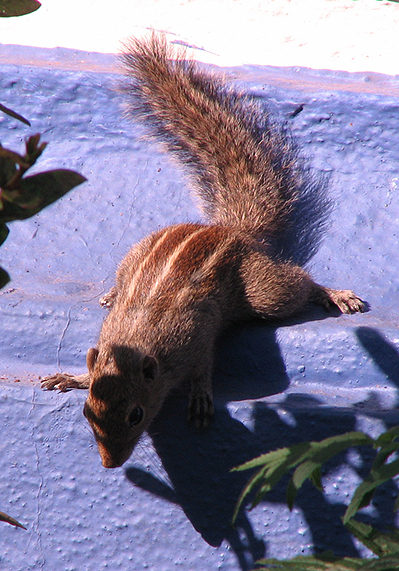 This is an Oriental Magipe Robin. Quite a songster and seen regularly around Candolim. The females were separable by having a grey head and breast. Taken with the Canon S3 IS.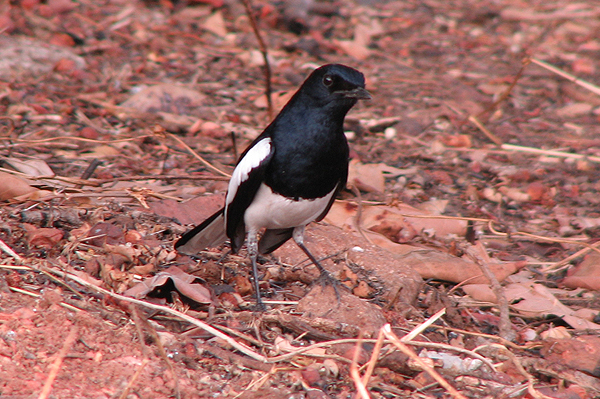 White-breasted Kingfisher. The commonest of all the kingfishers in Candolim. Seen on telegraph wires on the dunes, peoples gardens as well as where you'd expect them by water. Taken with the Canon S3 IS