November 06 | December 06 | January 07 | February/March 07 | April 07
30th May
I uploaded this picture to illustrate the plumage of yellow wagtails passing through currently. This is one of a group of 7 on middle hope this morning. Until I get further information my guess is that they were juveniles from southern europe?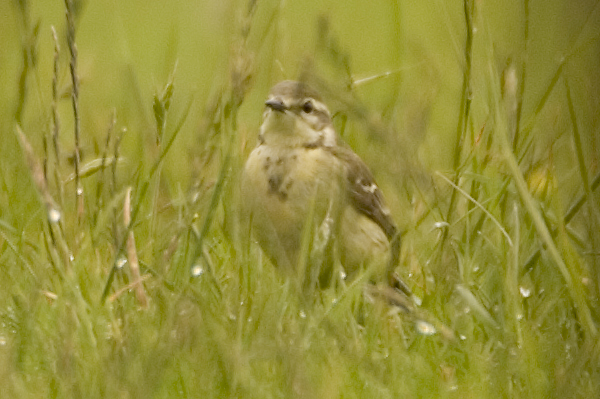 28th May
A day off from local patch birding had me driving up to the Forest of Bowland to see the Eagle Owls. An adult was on show on arrival but soon moved under some bracken to shelter. Fortunately I reeled off a couple of shots before attaching the teleconverter. The chicks were on show away from the nest.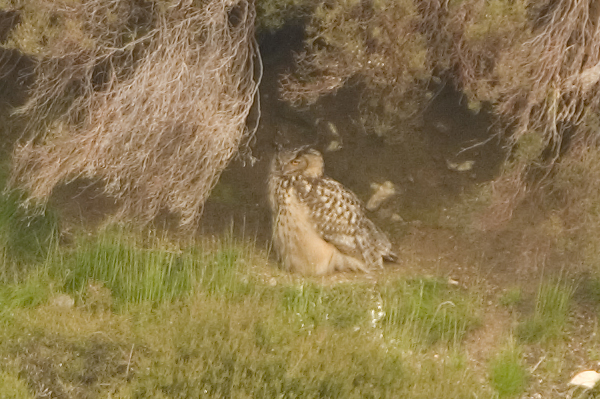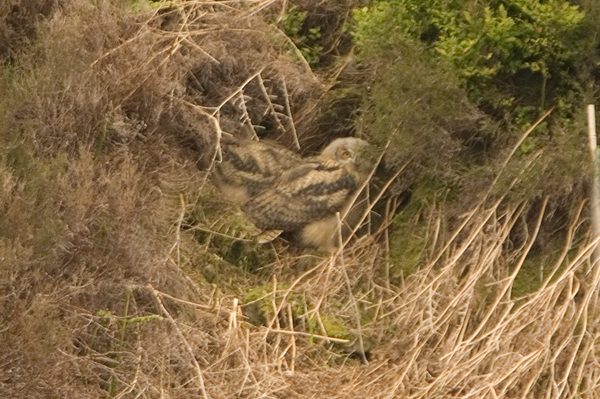 27th May
With rain from dawn to dusk I didn't expect to get any shots today but managed to bump into a flock of 100+ hirundines sheltering from the weather.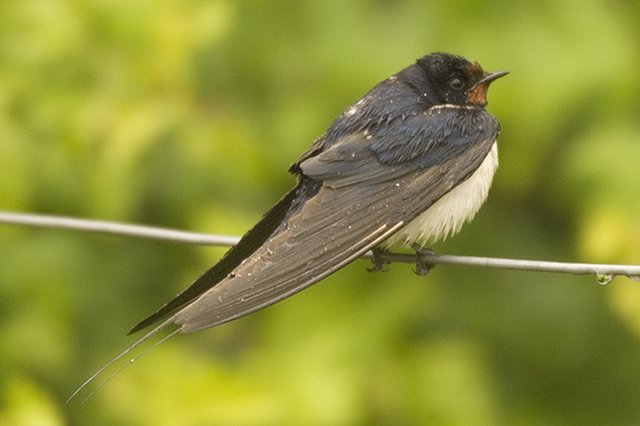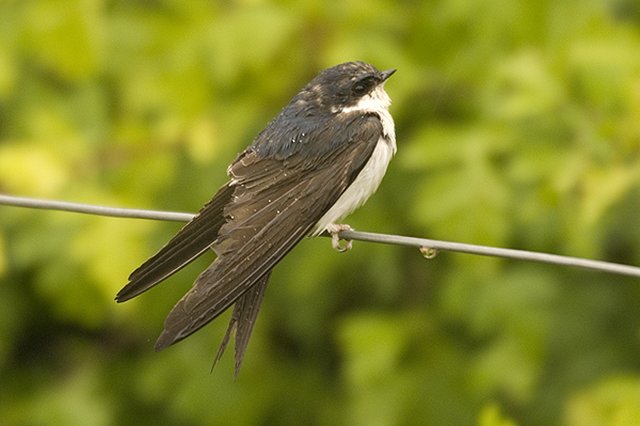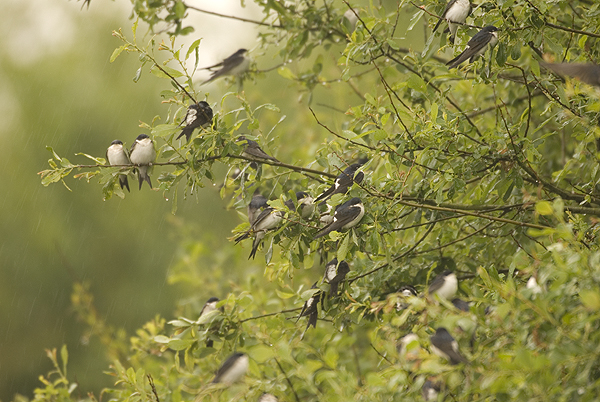 25th May
Still quiet on the birding front. I diverted to photographing butterflies this afternoon after locating a group of Large Skippers and a few Small Heaths.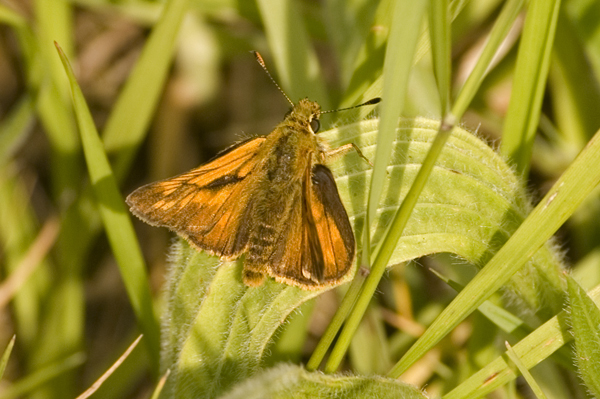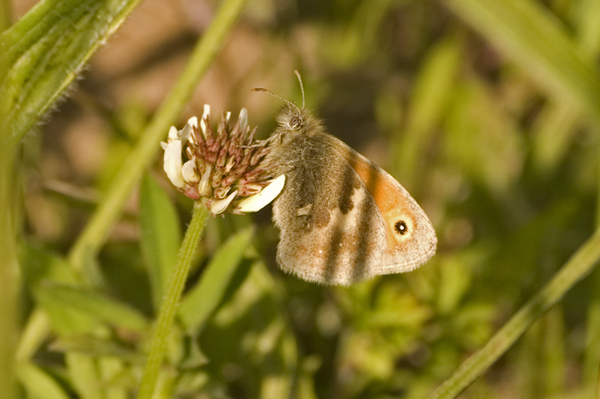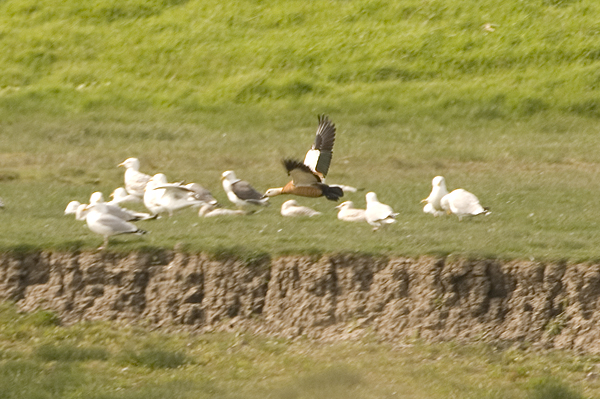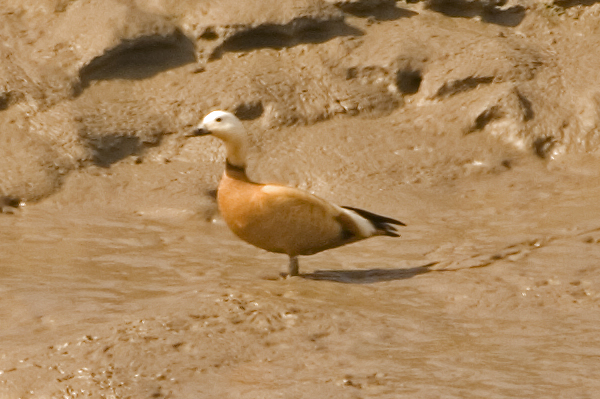 24th May
Fogged out this morning and early afternoon. I did see this Ruddy Shelduck feeding on the Somerset side of the Axe at lunch time. The bird was reported earlier in the week and looks settled for the moment with a Shelduck.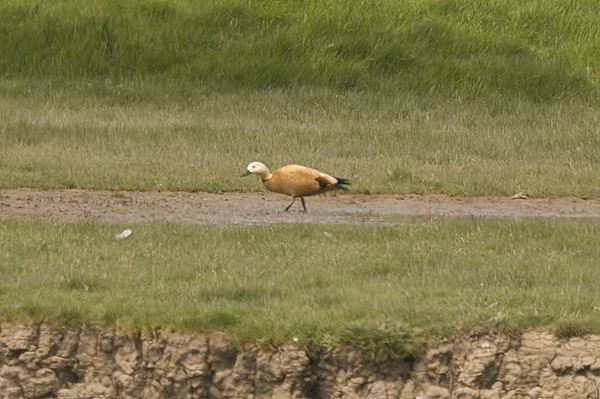 23rd May
My Sigma 120-300mm lens continues to impress with this picture of a distant Green Woodpecker coming out OK despite the ISO at 320 due to low light.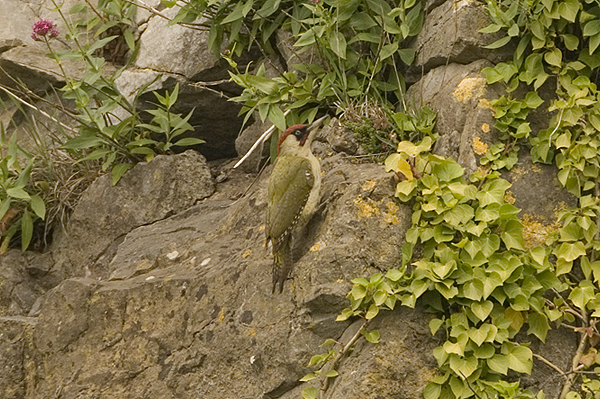 I caved in and went for the Nightjars this evening. It's usually june when I go. Three birds churred altogether with the bird below giving a brief views around 9:30pm. Not much of a shot but the only one I have managed to get so far giving me a tick for my photo list.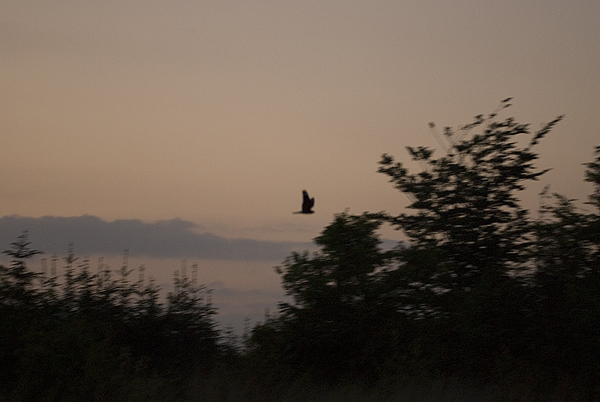 21st May
I was attempting to get some pictures of House Martins this morning at Uphill when a group of Shelduck landed on the beach squabbling and chasing each other around.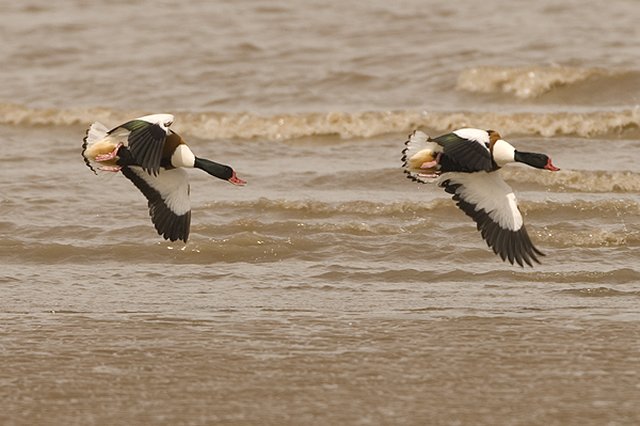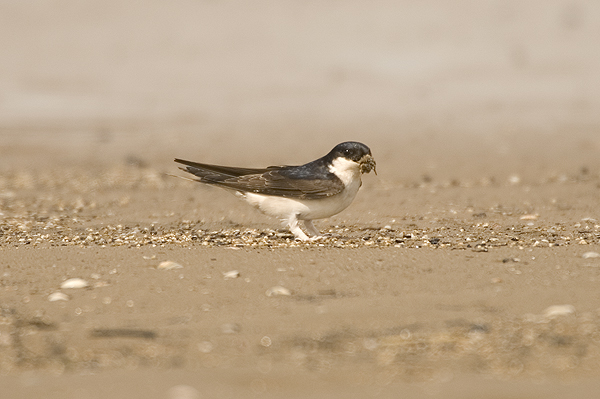 20th May
A little earlier than the last 2 years but the Glanville Fritillary is on the wing again.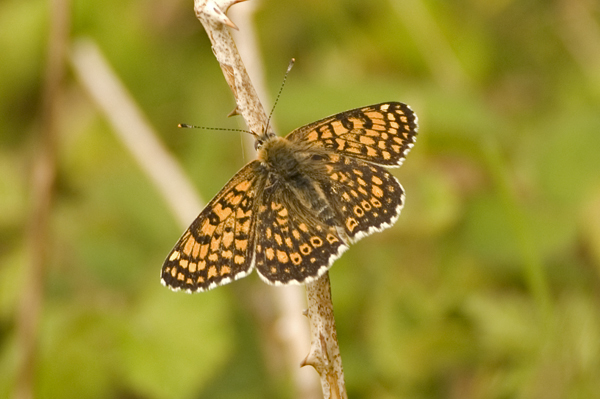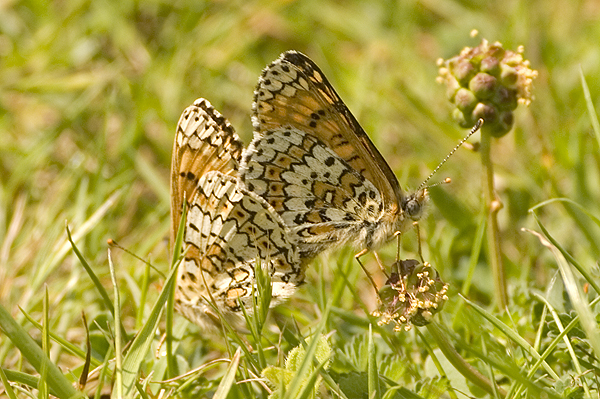 16th May
A night without rain gave me a chance to run the moth trap last night. My first Elephant Hawk Moth of the year was the top catch.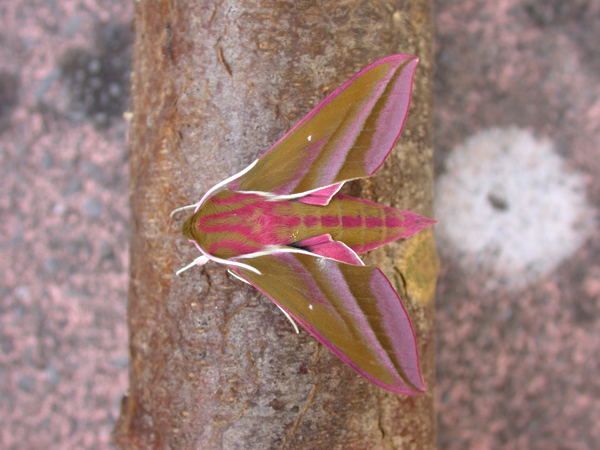 15th May
This little fella was singing his heart out late morning. I was watching from fairly close range from the car for about 15 minutes. It never gave unobscured views which is not unusual for this species.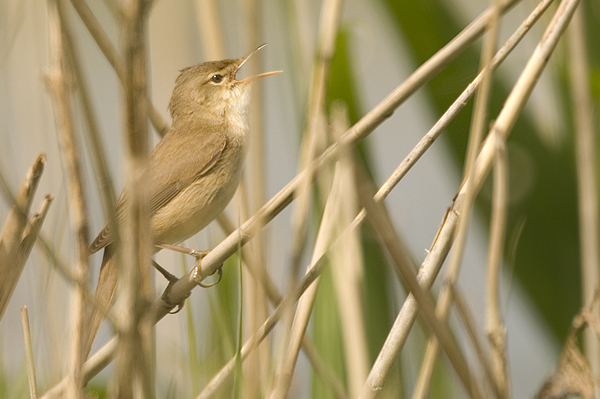 14th May
After the challenge of photographing a flying bird on a moving ship, I decided it was time to brush up on my flying bird skills. On doing this I found out that my D200 did indeed have a focus issue with the sigma 120-300mm. When the D70 was attached to the lens there was a noticeble improvement in the focus. However, it was still better to use the D200 on manual focus than the D70 on auto. This test seemed to highlight the difference between the two cameras. The shots below are with the Nikon D200 and Sigma 120-300mm and no teleconverter.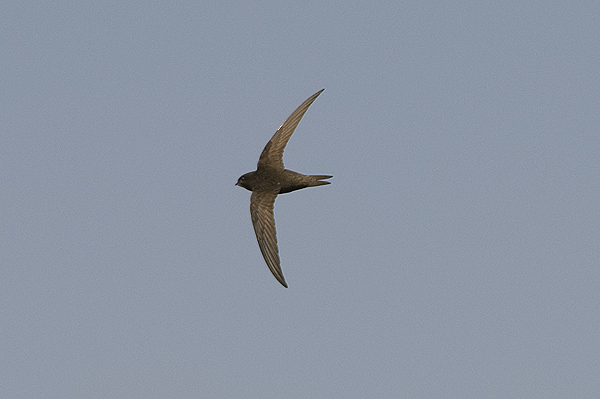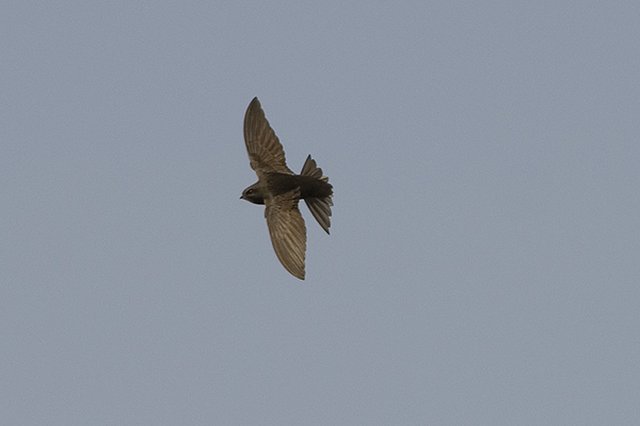 11th May
Just got back from Scotland after a twitch for the Black-browed Albatross.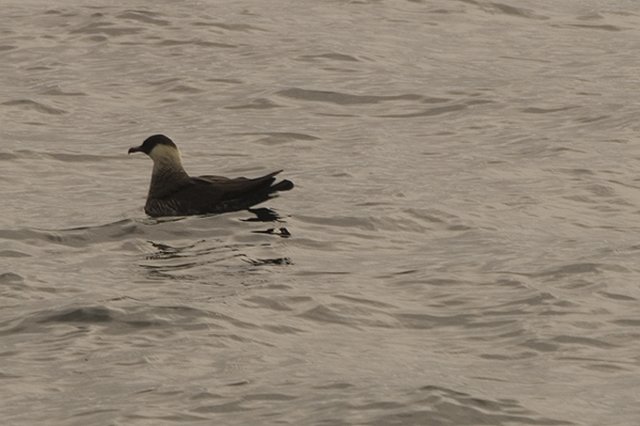 8th May
Some scottish specialities whilst waiting for the albatross charter.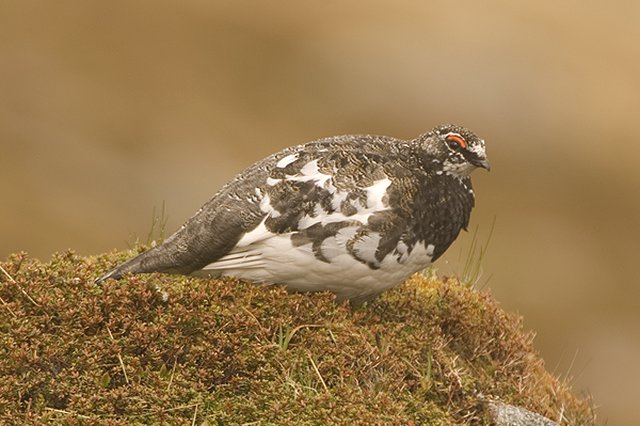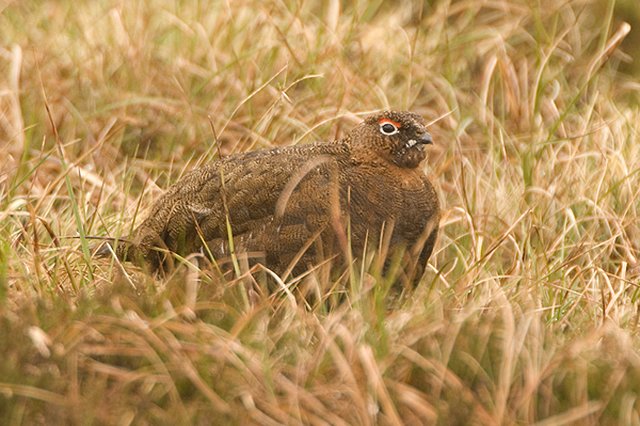 6th May
A good catch of moths overnight. The best being this Mullein. This is the first time I have seen this moth. I saw some caterpillars last year on sand point.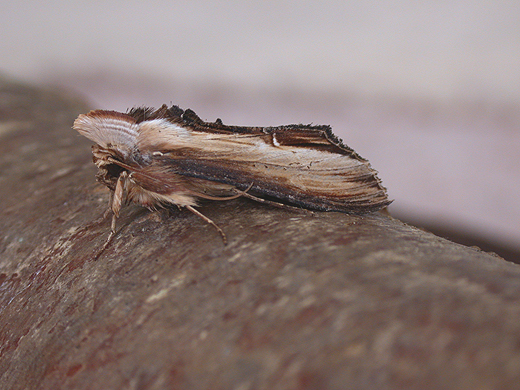 5th May
No luck again with finding any Dotterel this evening but I did find my 7th and 8th Ring Ouzel for the site.
A little quiet on the birding front so I decided to concentrate on other things this morning. On Crook Peak, plenty of Brown Argus on the wing and select areas had Early-purple Orchids at various different stages of growth.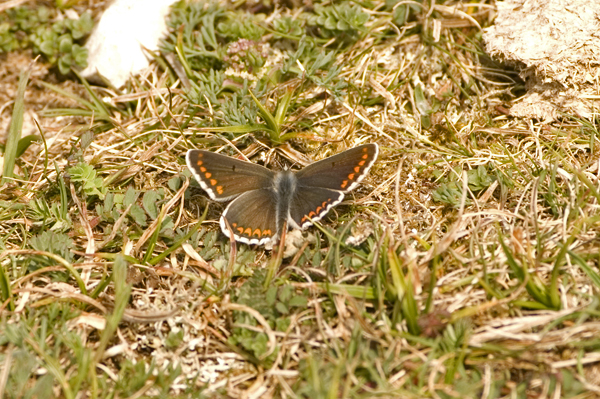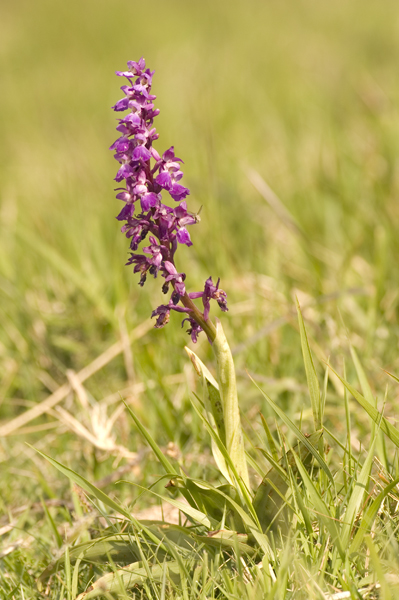 4th May
I stumbled upon a small group of waders this morning in sand bay which included 4 sanderling. The one below was the closest to summer plumage. I have taken this shot in RAW format in the hope that I can get on better with it this time.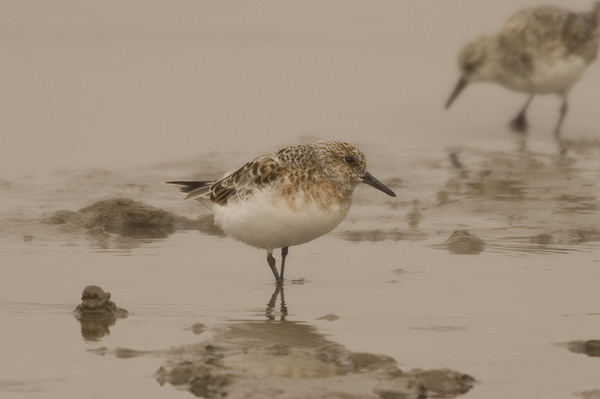 A lifer for me this evening came in the form of a Grizzled Skipper at Crook Peak. The little butterfly was perched sunning itself and was still in the same place when I returned to the car.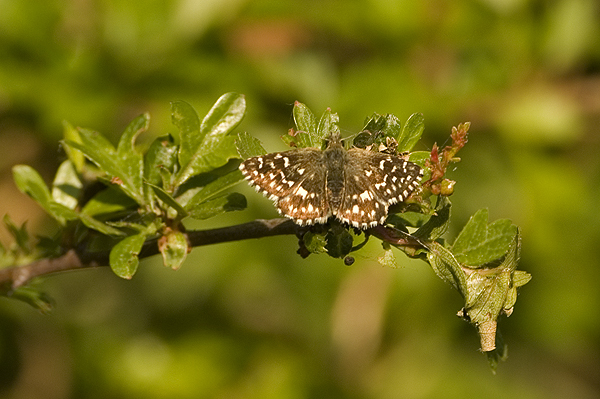 3rd May
Nice to see some more of these birds again in summer plumage so I couldn't resist getting the camera out again. This shot shows that the birds simultaneously moult the head and body feathers.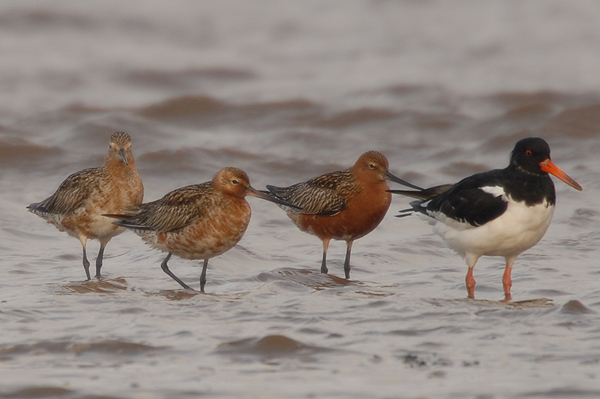 2nd May
A good selection of moths in the moth trap this morning. The best one being a fine Puss Moth. A lifer for me. I took these shots intending to do some better ones at lunch time but it had managed to remove itself from the trap.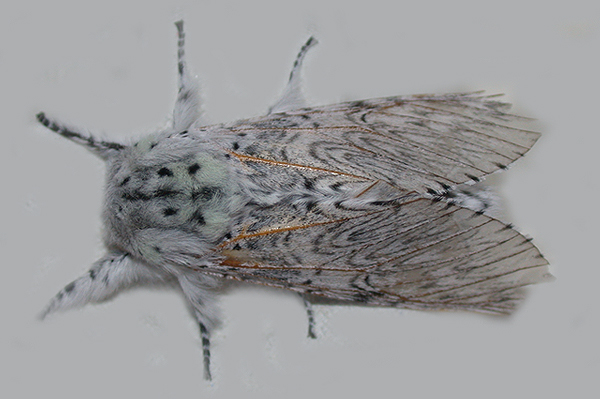 1st May
A walk over Crook Peak this evening proved rather interesting on discovery of 2 ring ouzels. a male and a female were associating together not far from the summit. they soon flew north and were viewable distantly on the other side of the valley. i couldn't be bothered to persue so just watched from a distance for a while.