November 06 | December 06 | January 07 | February/March 07 | April 07 | May 07
24th June
Whilst at weston sewage works this morning i passed this skylark happily singing from an actuated valve control box in a field. It stayed long enough to drag the camera out from the boot of the car. There are good numbers of skylarks around at the moment but being a ground nesting bird, I'm not sure how much success they have had breeding with the amount of rain recently. The moth below is a Common Emerald. I caught quite a few last year in the moth trap but this is the only one I have had so far. Perhaps they are just emerging or the weather may have affected the moth season as it has with much of the wildlife this summer.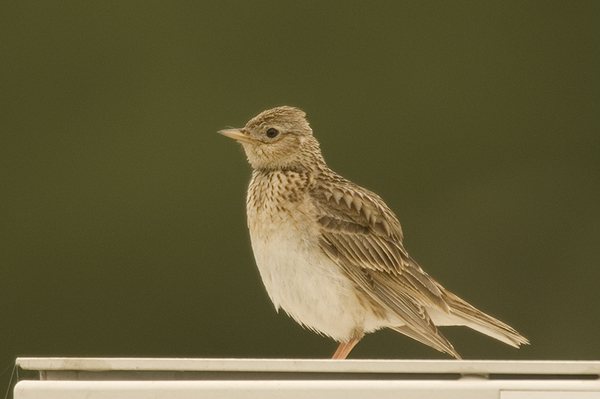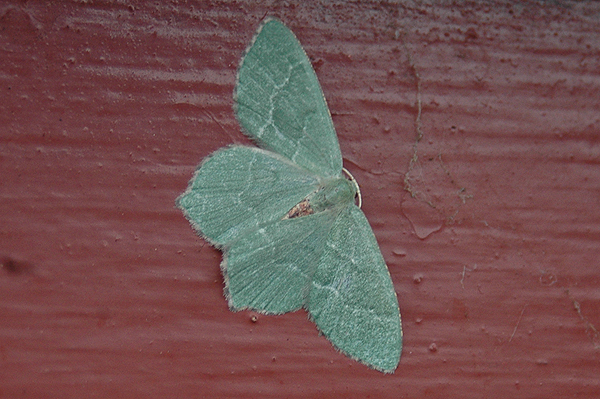 16th - 17th June
Very hit and miss with the birds at the moment so with all the insect activity at the moment my eyes were as much on the ground as the sky. The Canon S3 IS is proving to be a good all round camera. All the shots below are taken with the Canon. Ive not been able to identify the caterpillars so far but will update the alt tags when or if this happens. The Shaded Broad-bar and Common Wave were both lifers for me. Both of these moths were at Weston Sewage Works around the edge of the wildfowl lagoons. Mother Shipton was also on the wing on the bank of the river axe. The brown china-mark was on the border of walborough nature reserve.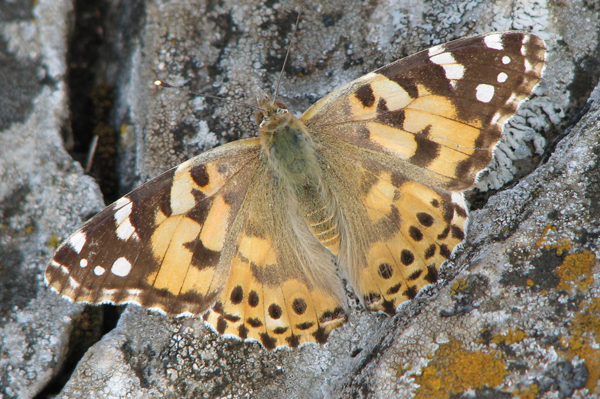 Painted Lady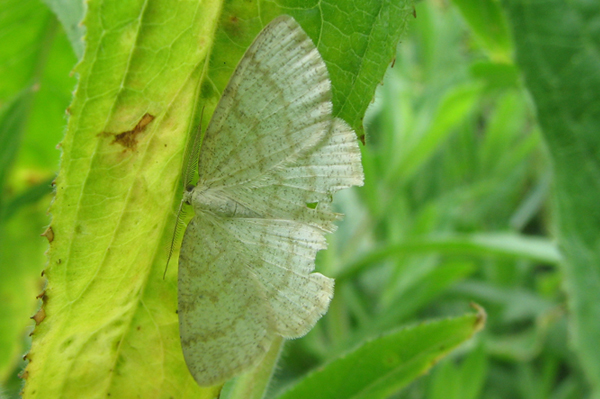 Common Wave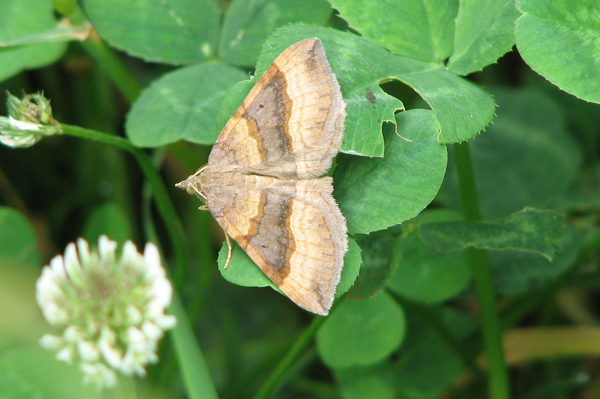 Shaded Broad-bar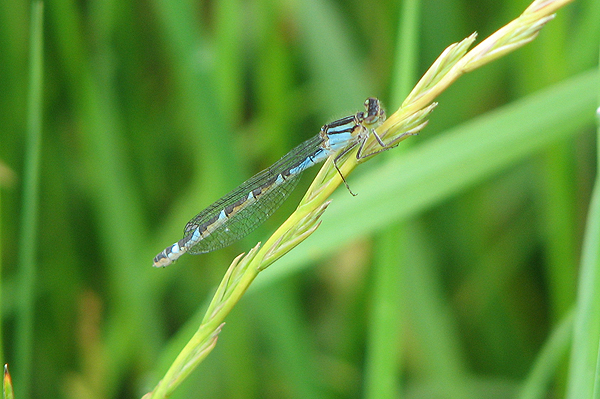 Common Blue Damselfly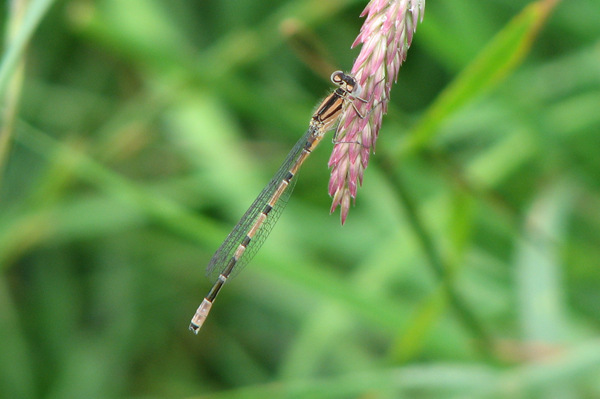 Common Blue Damselfly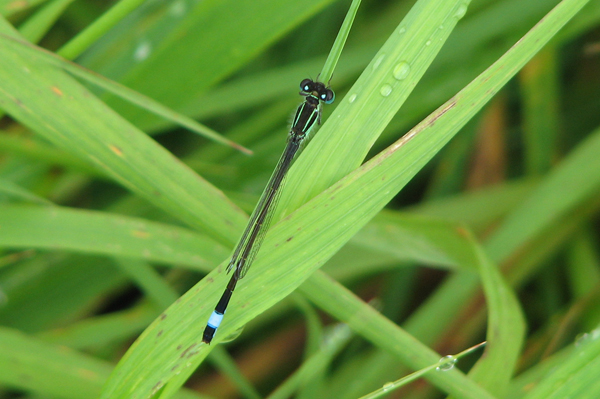 Blue-tailed Damselfly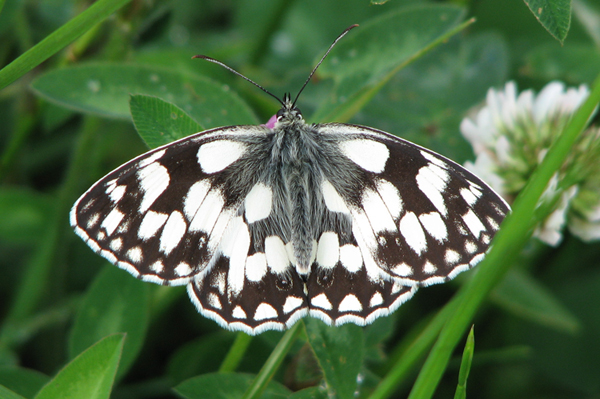 Marbled White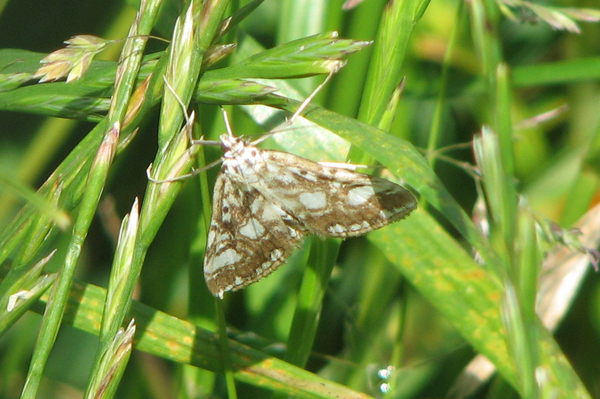 Brown China-mark

Lackey caterpillar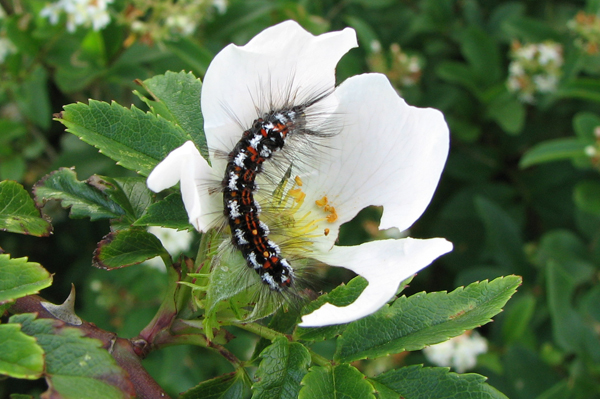 Yellow-tail caterpillar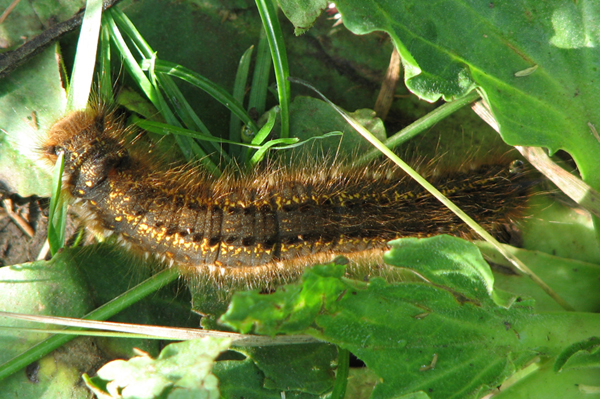 Drinker caterpillar
15th June
It's at this time of year when things can look rather quiet, so any new bird in on the local patch is most welcome. Today a 1st winter mediterranean gull was present with 300 black-headed gulls. They were all concentrated in a group feeding on lug worms in a muddy section just off the dunes.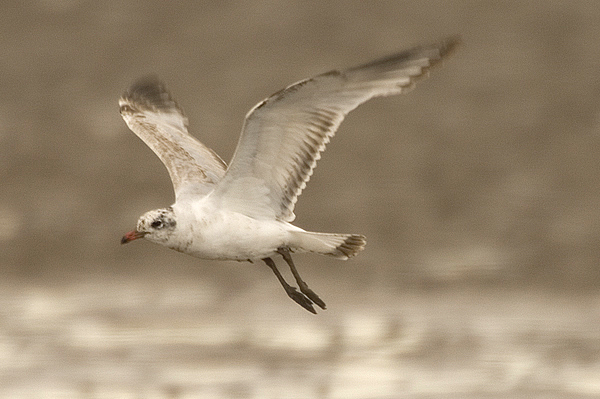 12th June
Several Bee Orchids are out at the moment. I bumped into some Walborough Nature reserve. This picture is taken with a Canon S3 IS. A new camera for me. So far it seems to be working rather well. No TTL and no manual focus are the only problems I am having so far.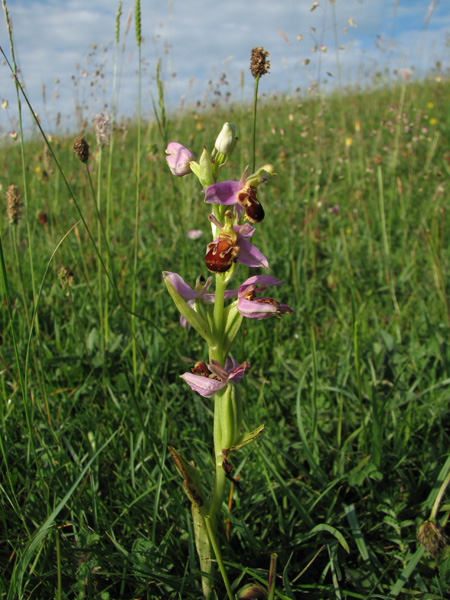 A bit of excitement on the local patch this afternoon over high tide when 3 sandwich terns were found amongst the black-headed gull flock. They weren't there long being flushed by sand yachters.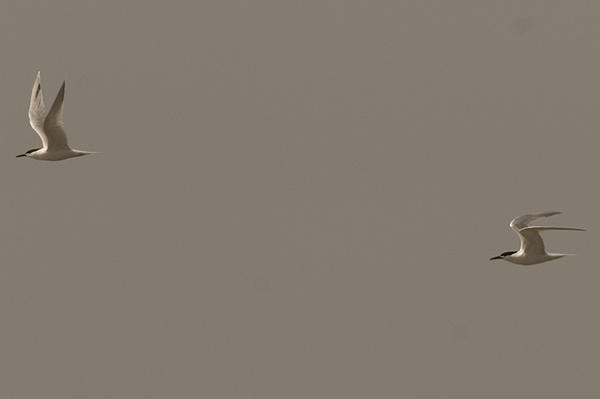 I was in Birmingham on the weekend when news came through of a first summer drake Ferruginous Duck at Chew Valley Lake. A regular species here and one that I was gratefull to see last year whilst doing an avon year list. This bird behaved similar to the one I saw last year being easiest to see early morning. I initially saw the bird with some drake tufteds but after grabbing my camera from the car, all I could locate was a female tufted with the drakes. Of course I questioned my initial id but was sure that I had seen the right bird. After going back to the scope the bird could be seen preening on a small island at the back of herriots pool. This proves the two bird theory does exist.
6th June
Big mega today when a White-tailed Plover turned up at Caerlaverock WWT, Dumfries and Galoway. I remember a birding colleague telling me they had seen one back in the seventies. I thought to myself wow what a bird to have on your UK list not really thinking it would happen.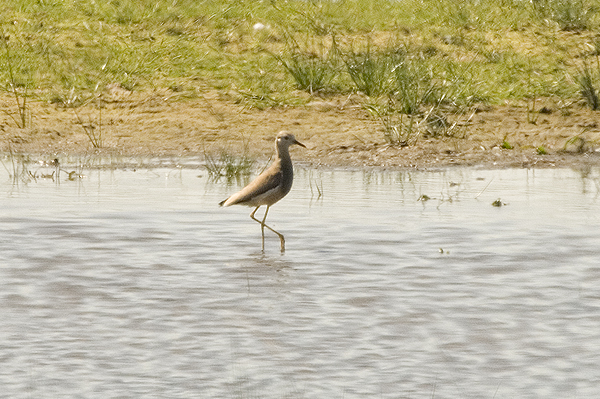 More here
3rd June
Went to Newport Wetlands nature reserve this morning to year tick a spoonbill. As usual I picked the wrong reserve and went to the reserve at uskmouth. The Newport Wetlands N.R. is actually at goldcliff pill. Hopefully I will remember for next time. Anyway, the bird was showing from directly in front of the middle platform as it was yesterday. The conditions were overcast but bright with the sun top lighting the bird and slightly back lighting it. I had to push the camera up by a stop to get rid of the over exposure. Also on the reserve were several black-tailed godwit and a couple of avocet. A great little reserve and one that I would love to see mimicked in my local area. The only plans for the weston area by the council is countryside destruction and the building of hundreds of houses followed by building of more houses. Taken with the nikon d200 and 600mm f4. I am now trying not to use the teleconverter as it is an extra piece of glass detracting from the quality of the image.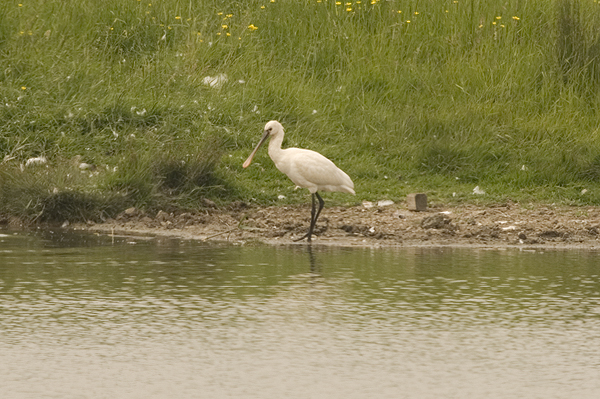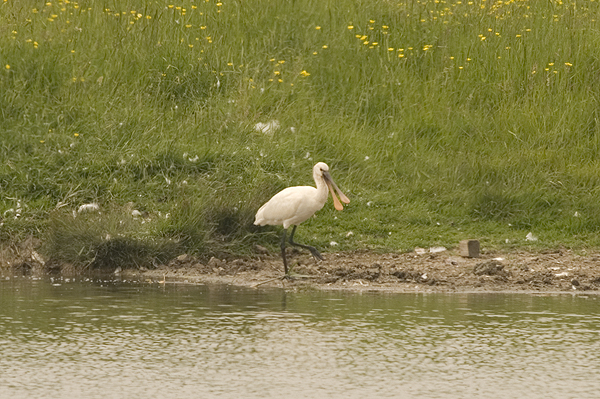 At the uskmouth reserve I had a brief opportunity to get a snap of a Cetti's Warbler. This is the first time I have managed to get photograpic evidense that this species exists. Not a great shot but at least now I have something to improve on.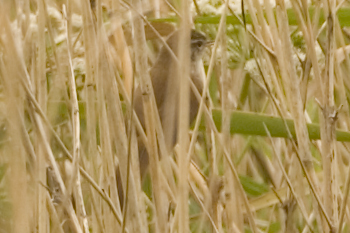 Taken with a nikon coolpix 995. This Large Skipper was too much of a temptation to photograph as it sunbathed on a bramble leaf.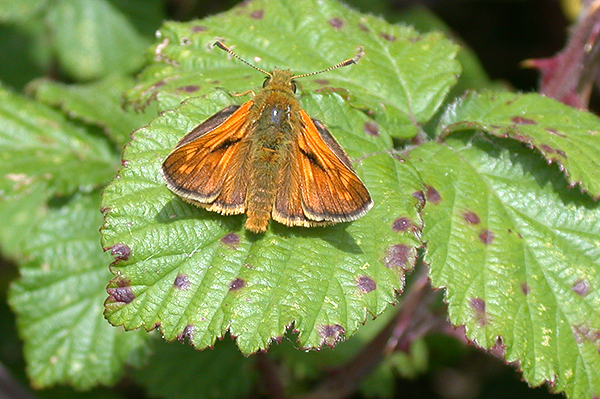 Below is a Green Carpet which landed in front of me at sand point this morning. Taken with a nikon coolpix 995.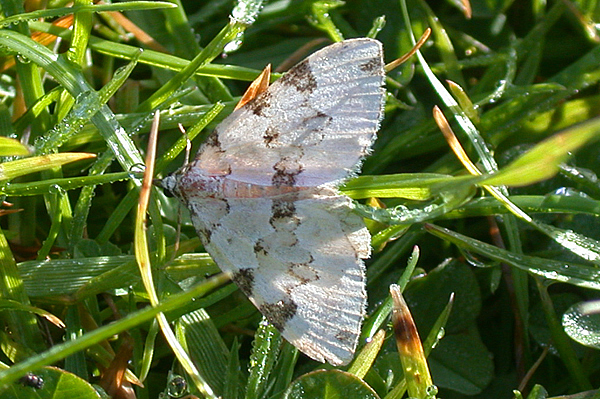 Still struggling to get a good picture of Lesser Whitethroat. This is probably one of my best so far taken with the sigma 120-300mm and nikon d200. About three pairs are currently in the sand point area.