31st January
This bird is considered to be a Lesser Black-back gull by people with more experience than me. This would explain the streaking on the head.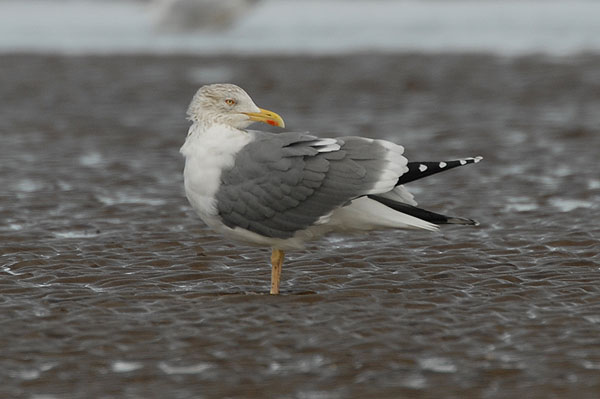 30th January
An excellant day out in yorkshire with a double target of American Robin and britains first Pacific Diver. Both birds showed well although the light levels at the Robin site were slightly dull. Plenty of photographers around too: Ian Butler, Kit Day, Mike Richardson, Adrian Webb plus many others that I did not recognise. I seemed to be the only one with a nikon setup.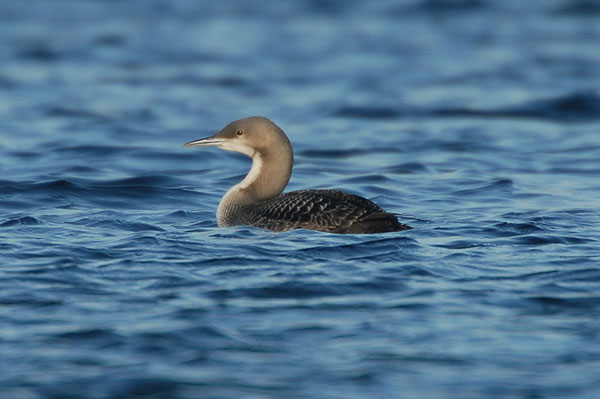 more here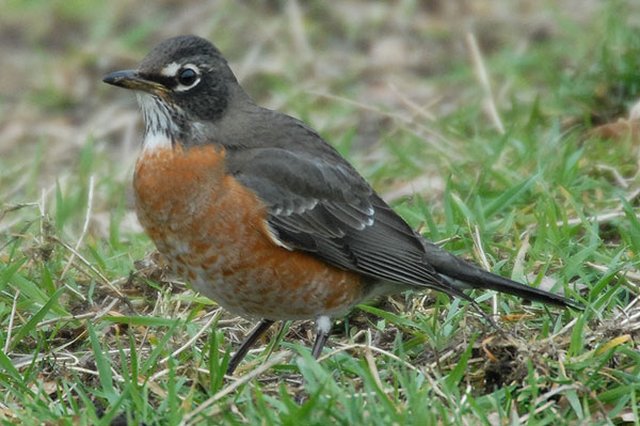 27th January
I decided to have a look for the Cirl Buntings this morning at Broadsands. My previous photos of this species involve a blurred distant obscured grainy shot of a female which I think is now lost in my archives somewhere. It was time for me to get some better shots. The birds were said to be in the stubble field behind the car park. It took a little while to find the car park but once found, locating the buntings was fairly easy. Wondering where the place to stand and wait I happened to notice a line of grain on the edge of the car park in front of me. After moving myself a sensible distance from the grain, 8 Cirl Buntings came out to feed along with chaffinches, greenfinches and dunnocks.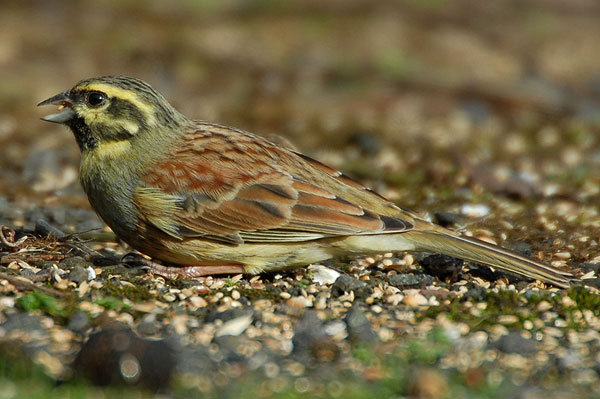 more Cirl Buntings
26th January
I took the opportunity to stop off at West Sedgmoor RSPB this morning. The nut feeders have been kept stocked up and are attracting good numbers of tits. With the leaves off the trees I had a little more light to play with than my last visit although these are more grainy than I would have liked.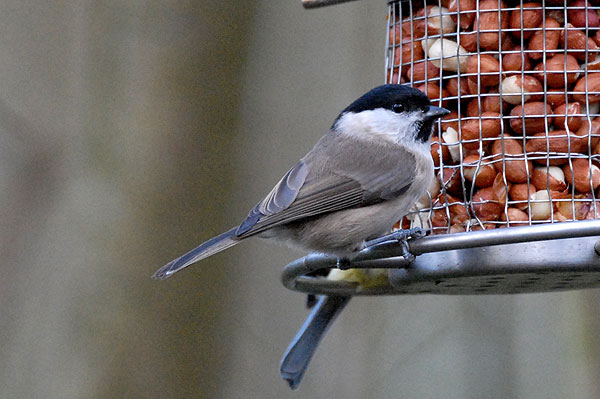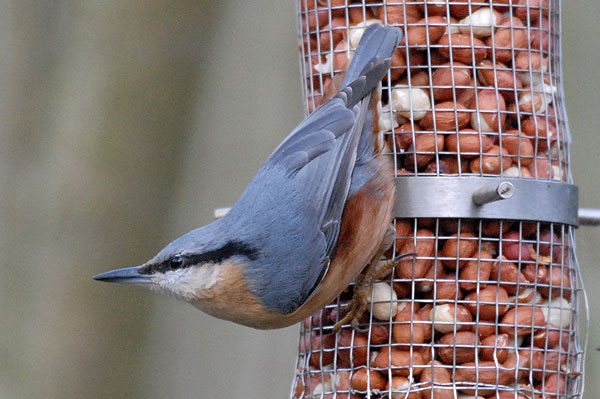 22nd January
During the afternoon whilst feeding the gulls I had a large gull coming to bread. My thoughts were of yellow-legged gull but the tertials did not seem to match a typical yellow-legged. There are not many photos of second year birds so comparison was limited. I did find some birds photographed in Royan, France that matched the tertial pattern. The eye-ring colour and legs look good yellow-legged gull and the large size was good too.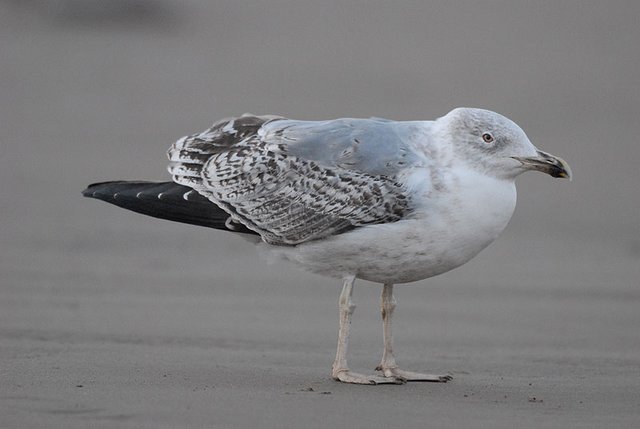 21st January
2 of the 4 Scaup at Cheddar Reservoir were giving excellant views this morning. Also both Great Northern Divers showed well on occasions and at one stage one even came as close as the Clevedon bird but soon dived up catching sight of me. A Kittiwake flew over my head and drifted off inland. Earlier it had been giving superb views on the edge of the reservoir which I sadly missed.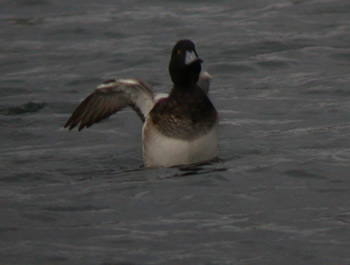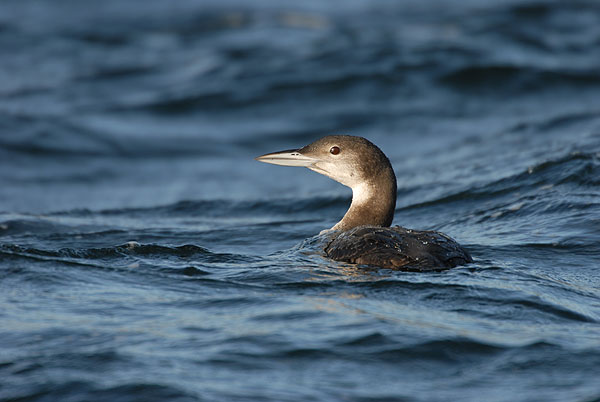 20th January
A more local mornings birding with a start looking for the ring-necked duck at avonmouth. I saw the bird straight away at close range and reeled some shots off only to realise that the lens was misted up. After cleaning the lens the bird had gone to sleep and was now at the back of the pool. At slimbridge, I decided to have another go at the bittern which was showing right out in the open as soon as i got here. Unfortunately it went into cover just as I got the lens out. Literally 10 seconds would have got the bird. I settled with some good shots of the bird in the reeds. For more pictures of the Bittern click the link or the photo.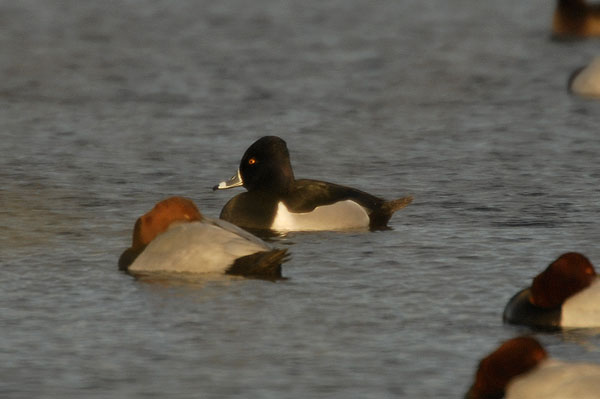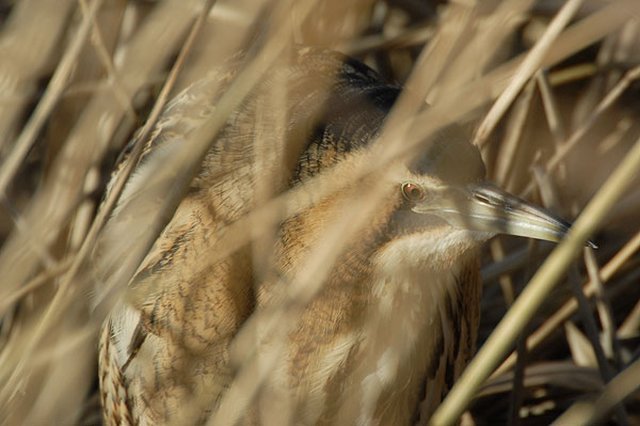 more here
19th January
It seems a long time since my last set of photos. Today I had good views of a Grey Wagtail at Weston STW. The bird was showing to 11.5M which was good enough to capture some nich shots. There is a lot of clutter distracting from the bird but the light was good for a change giving some pleasing results.
14th January
Both spotted sandpiper and laughing gull have given me the run around. Yesterday I managed to dip the laugher twice but finally caught up with it today. The spotted sandpiper i missed last sunday but was pleased to locate it in its usual place this lunchtime. click the link or the laughing gull or spotted sandpiper for more photos of each bird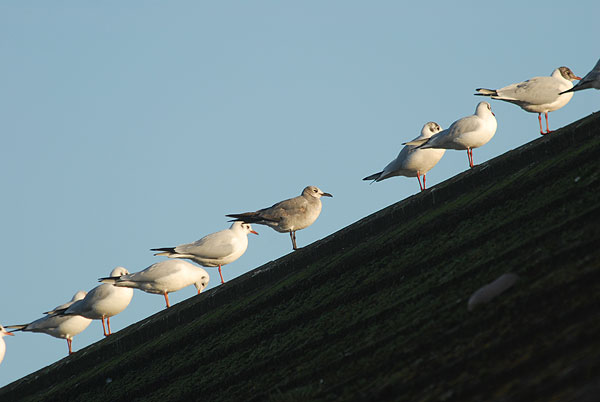 more here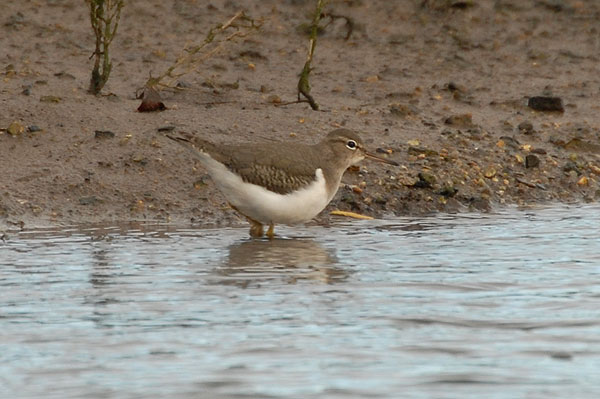 more here
10th January
A quick trip to feed the gulls late afternoon provided good views of this adult med gull. initially i picked the bird up on call not realising what it was at first but soom caught sight of it as flew off and landed some distance away on the mudflats. A couple of slices of bread convinced the bird to come back fortunately. On the photos I noticed that this bird had a metal ring on the right leg above the knee.
7th January
I successfuly managed to avoid any goodies to photograph in Cornwall this morning. This afternoon I managed to catch up with a green-winged teal on my local patch. The bird was too distant to photograph but the videoscope setup coped ok.
6th January
A trip to Slimbridge was met with some difficult conditions. Heavy cloud and rain got in the way of some good opportunities. The Bittern showed well with a little patience and the Bean Goose was eventually tracked down but a too distant for photographing. The shot below is a video still.
5th January
The Skylarks that I nearly ran over 2 days ago were again on the track this morning. This time I knew to look out for them and managed one or two reasonable shots. Later on Uphill beach a Great Black-back Gull gave good views.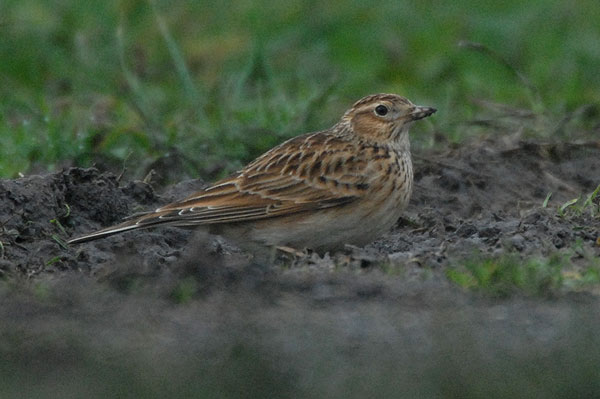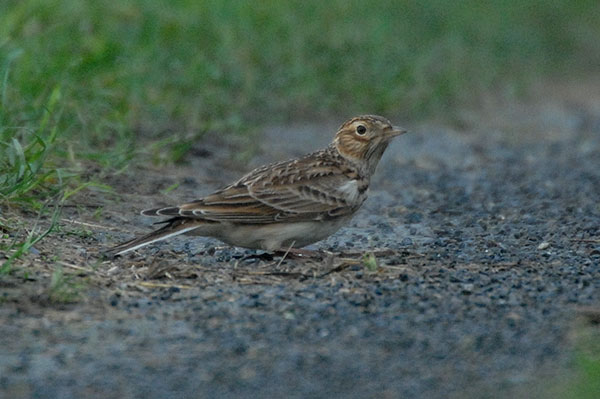 4th January
It took a few days into the new year before the camera came out. Weather and opportunity were to blame. The first came in the form of a male Kestrel. This bird was running around on the tarmac picking off worms.