November 06 | December 06 | January 07 | February/March 07 | April 07 | May 07 | June 07 | July/August 07 | September 07
This gull photographed on 28th september I initially identified as a Yellow-legged Gull but after questions were raised by a local gull expert I decided to post for comment on bird forum. It turned out to be an education indeed. I never knew Herring Gulls could have yellow legs. This bird based on majority opinion is a yellow legged herring gull argentatus, told by the darker mantle, more extensive white on P10 and leg colour.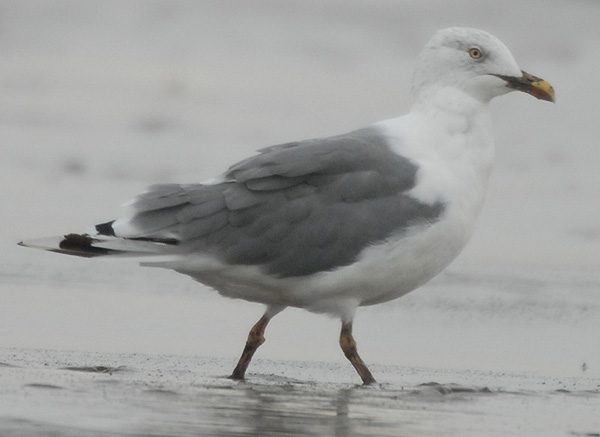 23rd October
A Great Northern Diver was present at Barrow Gurney Reservoir on tank 3 for its third day today. Not having seen this species at close range in summer plumage I decided to try my luck. Fortunately it was showing well most of the time and even caught a fish which took some swallowing.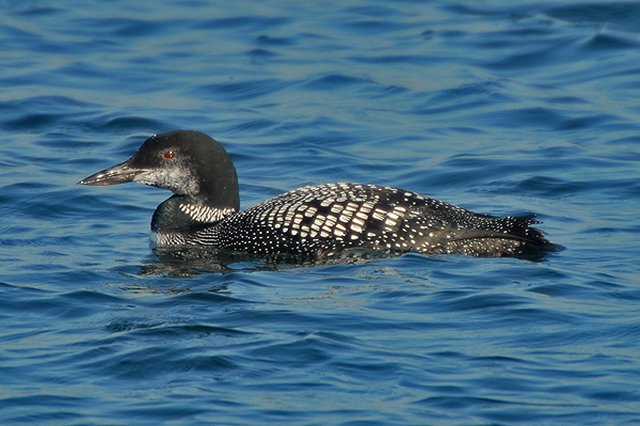 21st October
I photographed this Buzzard because it is it was an unusual pale morph. The photo was meant to be a record shot but came out rather well so I decided to promote to the photo blog.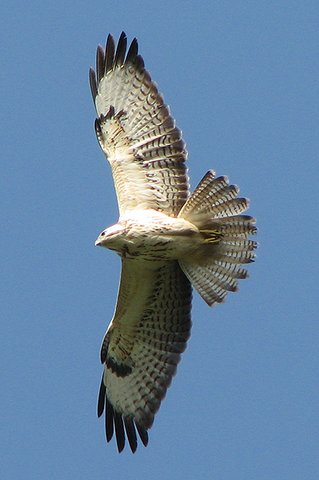 20th October
Two Redpolls were showing well at the Axe Estuary this morning. Many are seen as silhouettes flying through so seeing two on the ground in the open was a nice change. Both birds had the same plumage resembling lesser. Although the wing bar was white, there were no white tram lines on the mantle and the rump was brown. For identification and separation from Mealy Redpoll, I have linked to a page of Mealy Redpoll pictures that were taken as record shots in May 2006. I think I can tell them apart on call as some flew past a couple of weeks ago with a much deeper sounding "chuh-chuh-chuh" instead of the usual "chih-chih-chih" call that I have been hearing. Another point noting is the ground colour of the breast.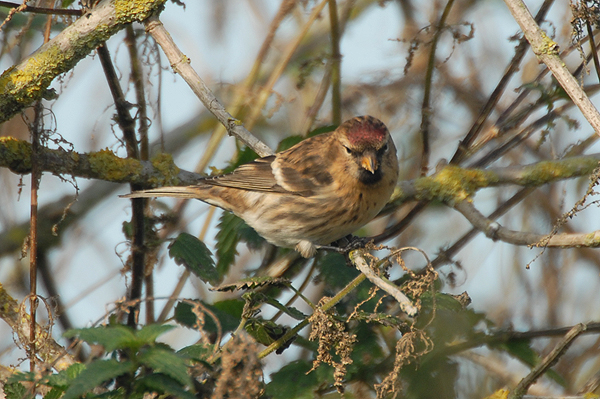 17th October
The Little Owl was showing better today so I decided to do a reshoot. He/She seemed quite happy until a nosey dog walker asked me "Is there anything to look at?" After pointing out the owl it seemed uncomfortable with the attention and retreated to the back of the ledge so I left the site.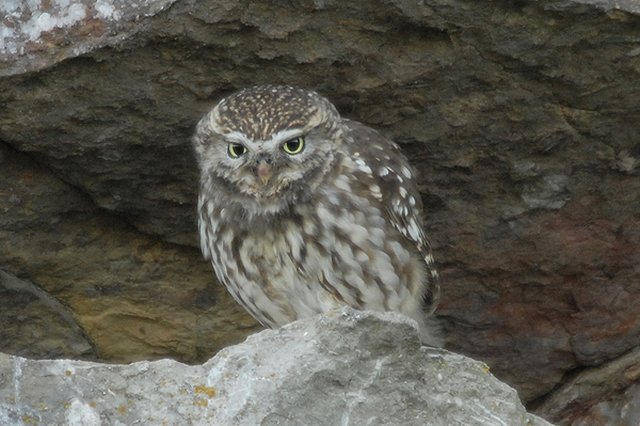 16th October
Being currently inbetween rarity influxes, it is back to photographing commoner birds. I got the camera out to photograph a Little Owl and spotted this male Sparrowhawk on the quarry face.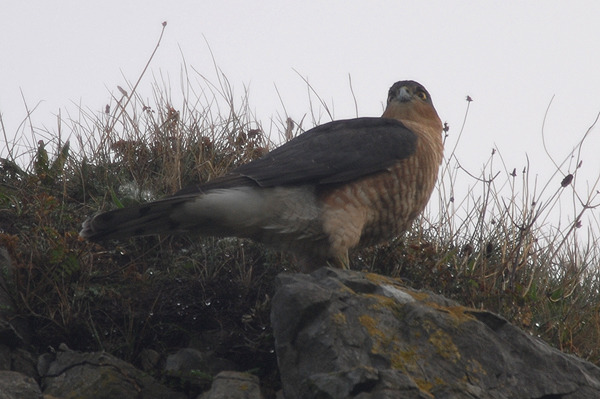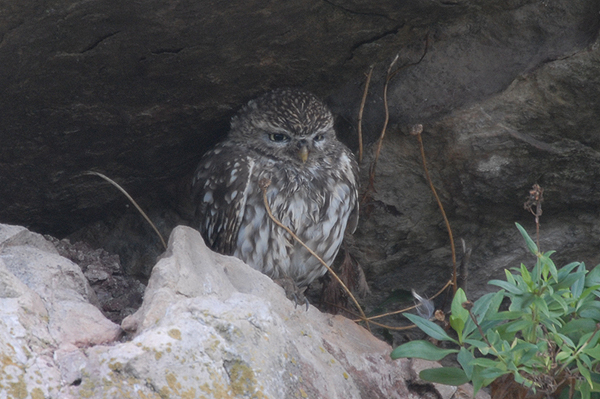 15th October
I nearly overlooked a group of 3 Grey Partridge just 20 yards from the car this morning. It was only when one moved that I realised there was anythere there. When motionless they were invisible to the naked eye. Through the bins the easiest way to pick them up was looking for their orange faces. Truly a master of camoflague.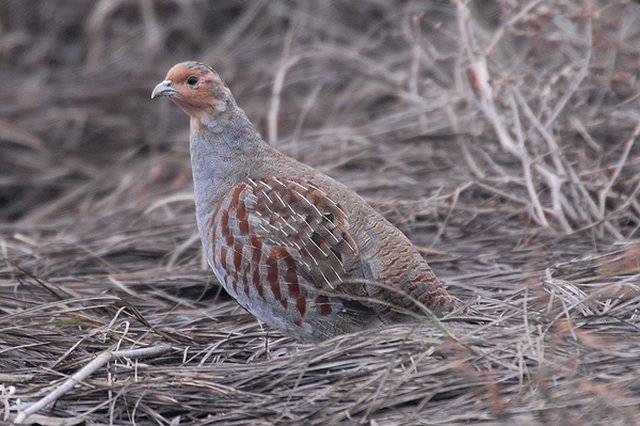 This migrant Coal Tit photographed at sand point on 7th October appears to have olive tones in the scapulars and mantle border. The continental race has a cold blue grey cast to the mantle and scapulars so perhaps britannicus is also partly migratory?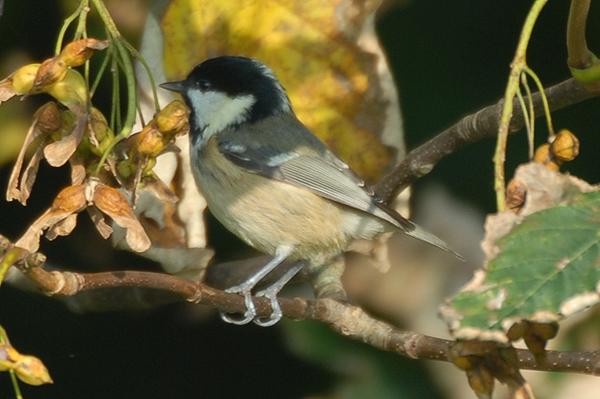 14th October
Im a bit rusty at digiscoping so this Purple Heron at Meare Heath could have come out much better. It was sat motionless in the open for some time giving me ample opportunity to go back to the car and get my camera. I wish I could have got some nice shots of the bird as the shots below shows that it was quite an intersting bird to look at.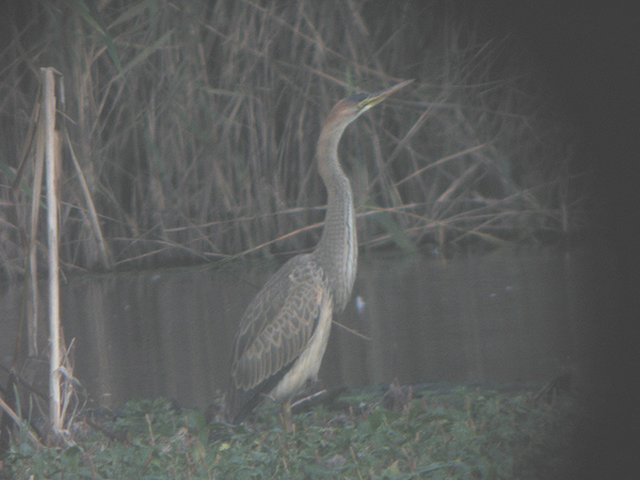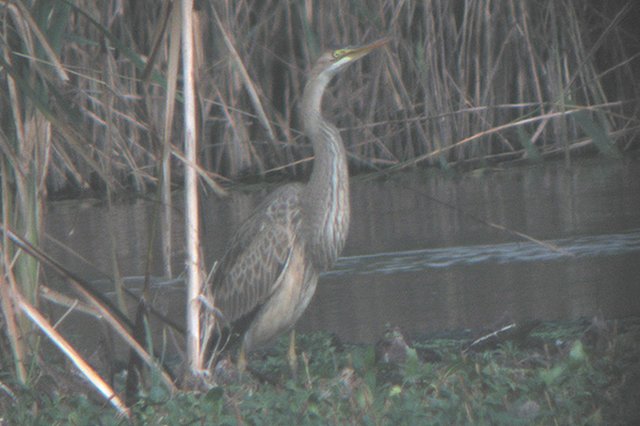 13th October
A Cattle Egret at Chew Valley Lake was todays photographic subject. The bird was a little flighty at first but I caught up with it amongst cattle at the parklands. Positioning myself at the edge of the field I could see the cattle making their way towards me and just waited. The bird was very tightly in with the herd and often obscured. It had a very unusual feeding action whereby it would extend its head and neck forward and then lower its head to the floor to pickup its prey.
8th October
On the odd occasion I reap the benefits of taking my camera with me pretty much all the time. This time an incredible fluke of being in the right place at the right time meant a rare opportunity for me to photograph a Stoat. This one stayed long enough for me to drag the lens to the front of the car and stick it out the window. I did not have time to check the settings so was pleased to see that it had come out ok. My usual encounter with these creatures involves brief glimpses before they dissappear into cover. Photographed in the marsh at Brean Cross Sluice.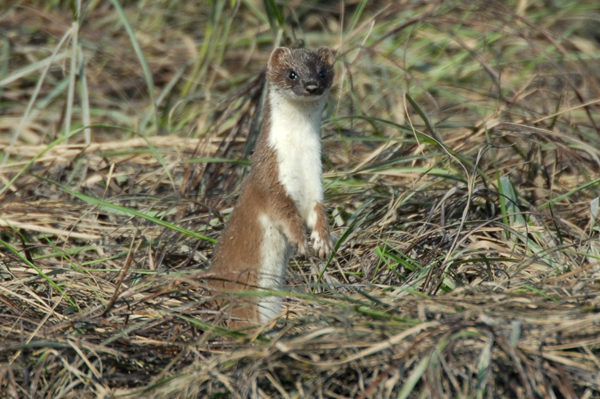 7th October
2 Yellow-browed Warblers at Sand Point this morning. Whilst photographing one I could hear another calling to the right. They showed well until mid morning when the car park became busier. The birds then moved off the track and could be seen and heard occasionally on the slope further into the cover.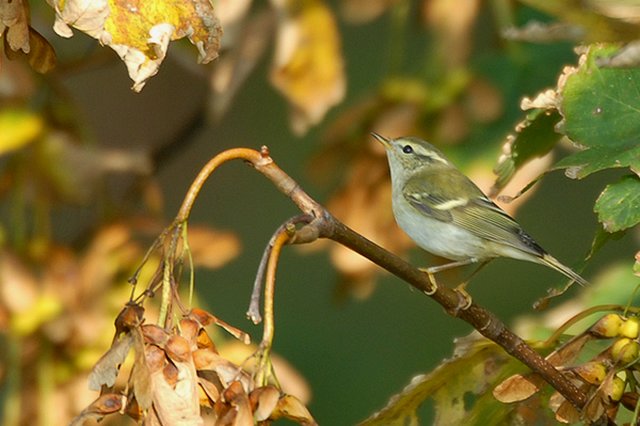 6th October
The Isabelline shrike at Buckton near Flamborough Head was constantly on show but rather distant. A lovely bird but I was happy to come away with some record shots as this is not my first encounter with Turkestan Shrike.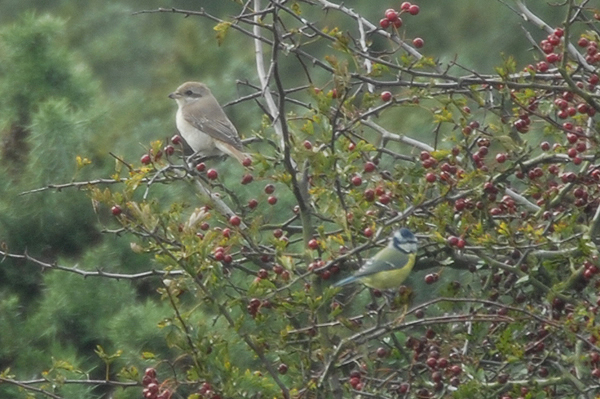 4th October
At around 3pm yesterday a mega came on the pager, a Brown Flycatcher at Flamborough Head. Not enough time to get there before dark so I was forced to try the next day. The bird was more co-operative than a warbler as it would sit on a prominent perch as flycatchers do waiting for an insect to fly past. The only problem was that the bird was backlit and would perch somewhere obscured for most observers. Despite this I got some shots that I was happy with.
Brown Flycatcher has been recorded in Britain in the past, when a bird was on fair isle on 1st July 1992. It was placed in category D.
For me, it was a lovely little bird and made even more so considering the long distance it has flown to get here.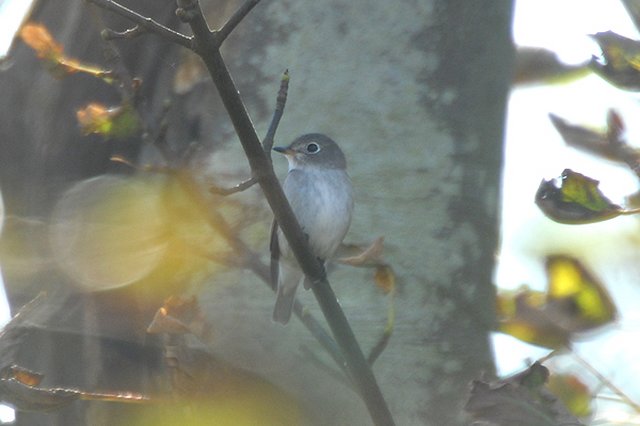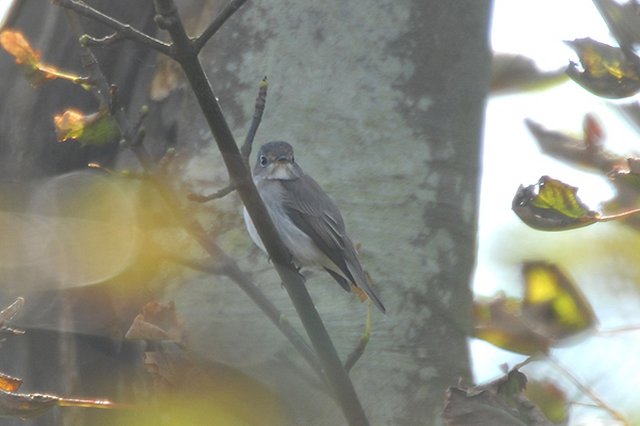 2nd October
I first saw this bird during the morning flying towards Brean. This afternoon it came to roost on uphill beach with black-headed gulls just after 4pm. It has been a regular bird at Berrow for the last few years being of Belgian origin.