November 06 | December 06 | January 07 | February/March 07 | April 07 | May 07 | June 07
22nd August
Quality moths continue with these two in the trap last night. Oak Eggar is a common moth but one that I have not recorded in the garden before. Yellow Shell I have seen in good numbers around weston but this is the first time I have had one in the garden this year.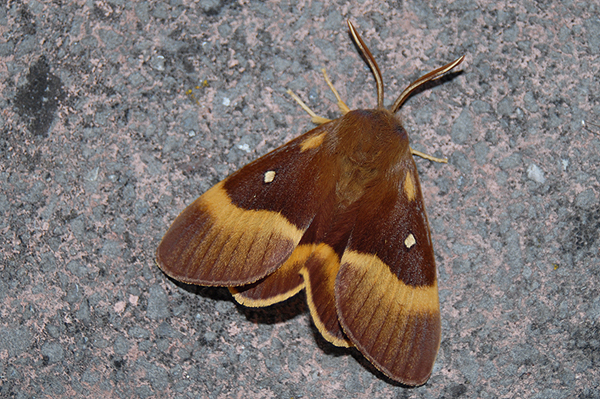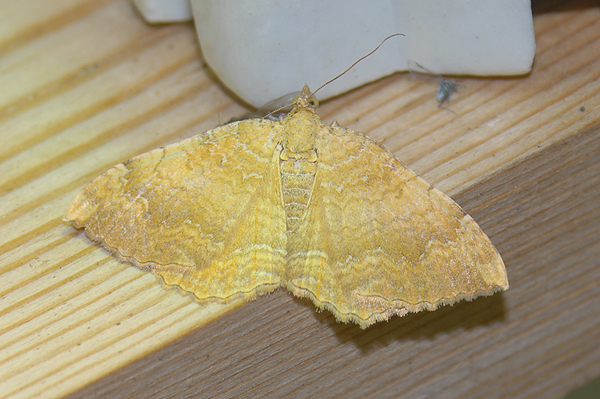 16th August
Whilst watching the TV last night I noticed this moth at the trap. It was rather a large moth and quite distinctive but managed to elude identity from the books for some time. I'm not sure why it's called an "Old Lady". I was keen to let it go so decided to photograph it using the flash on a piece of A4.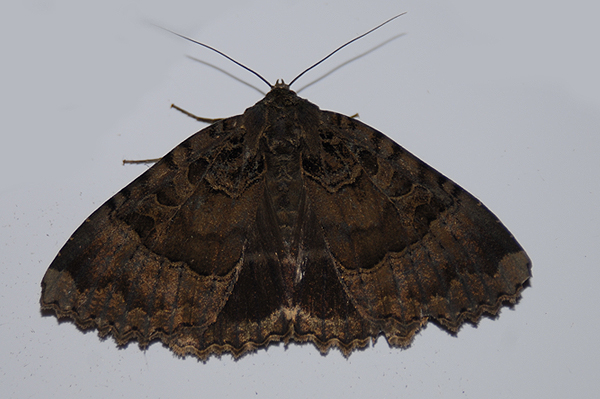 11th August
Well it had to be done. I knew that on sunday I would be regretting not going for it. The constant messages of "showing well" did not help either. So here it is. One of half a dozen shots of the Sharp-tailed Sandpiper at Oare Marsh N.R. I mangaged before my camera packed up.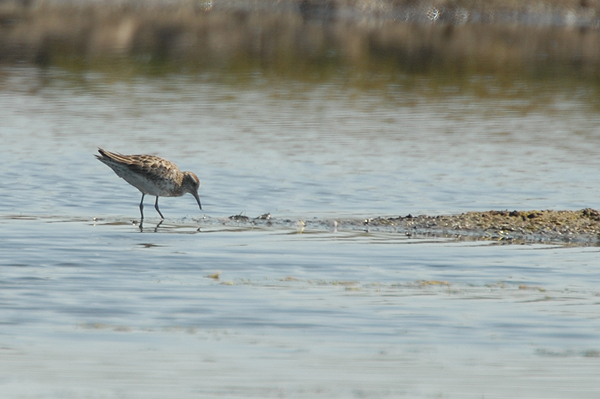 4th August
A busy time at work has left me short of photographic material. Fortunately a few moths have been cropping up from time to time in the garden trap. Below is my most recent year tick, a Garden Tiger. Slightly worn but still a welcome addition to the yearlist which is currently standing at 97 species. My target of 100 looks to be easily achievable.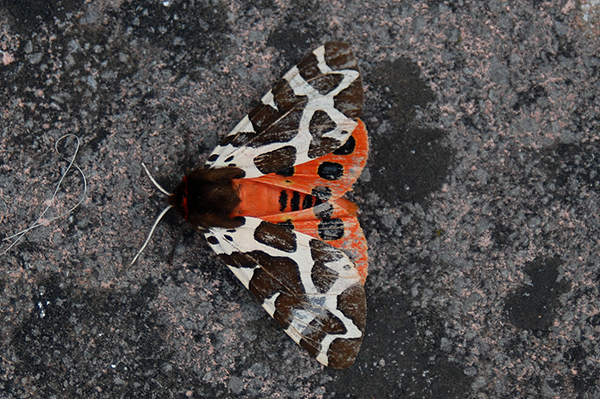 21st July
A trip to Birmingham was unavoidable today. Unfortunately it meant diverting through Wales due to the motorway being shut. We seemed to be getting away with it until Leominster when there were many road closures also from flooded roads. The journey back was not much better with more flooded roads encountered. Below is a scene of abandoned cars below a railway bridge west of Bourton on the A420.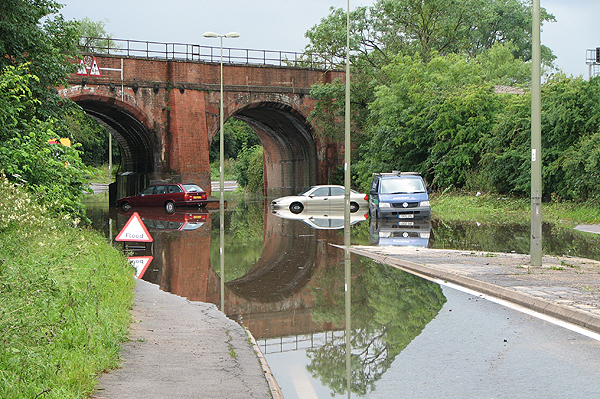 20th July
It's been a while since my last update so I thought it a nice idea to add a photo of a recent lifer in the garden moth world. This morning a Latticed Heath was perched on the back door step next to the moth trap. It was still in the same place at lunch time so I took the photo below with the Canon S3 IS. The camera does have a very good macro capability. It focuses so close that you could experience problems with the lens casting a shadow on the subject.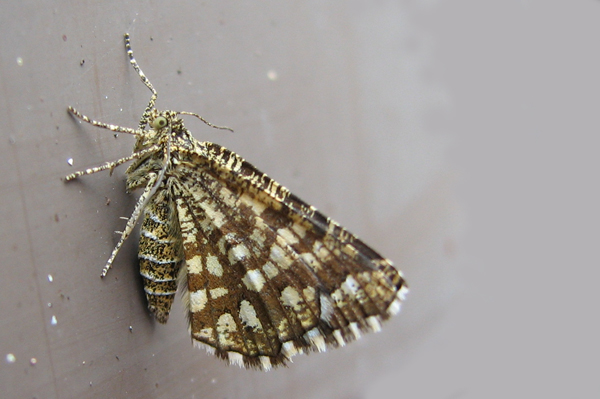 One good thing about having the camera with me all the time is being able to take advantage of a good sun set when the opportunity arises. These days I look for an interesting sky when photographing landscape. This evening struck me as being rather atmospheric. Whilst driving along the sea front, three other photographers were taking shots of a similar theme. Taken with the Canon S3 IS.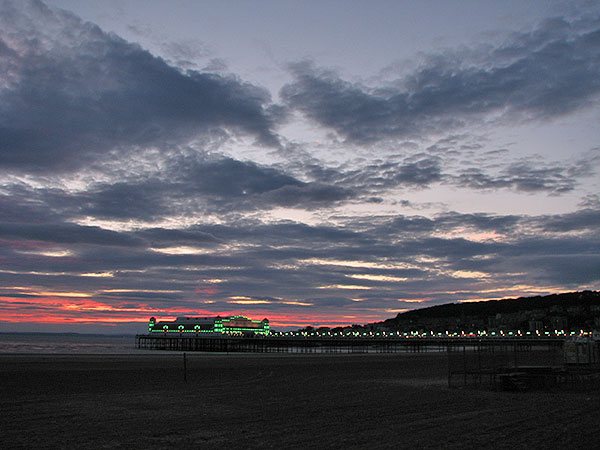 The first opportunity of the month came when I got a call about a large unidentified sea bird on weston golf course. Fortunately I was able to arrange transport and have a look at the bird. A member of the golf course drove me to where the bird was located and sure enough an adult type Gannet was staring at me. The bird seemed to be in good condition an uninjured just tired. It was preening on occasions and looking around a lot so hopefully a little rest and it might be able to fly back out to sea.