November 06 | December 06 | January 07 | February/March 07 | April 07 | May 07 | June 07 | July/August 07 | September 07 | October | November | December
I've created a bit of work for myself by going on holiday. With thousands of photos taken I am still trawling through them to produce a trip report. In the mean time here is a photo of my favourite bird of the trip, an Indian Pitta. Twitching this bird was my best birding highlight ever. I was still buzzing two hours later.
14th January
Just downloaded this picture taken in Norfolk last week at Cley. Cley is a good place to see Egyptian Goose. I am yet to dip it in the fields between Cley and Salthouse. Taken with the Canon S3 IS, it is a light portable camera with a good zoom on it. I will be putting it to the test on my forthcoming trip to Goa.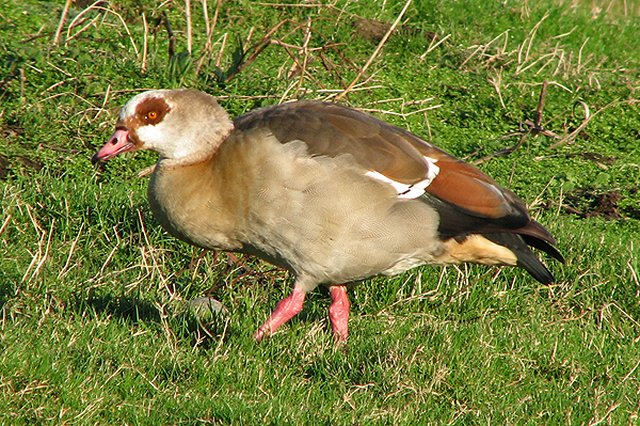 9th January
On sunday news broke of a White-crowned Sparrow that had been visiting a garden in Cley, Norfolk for the last 3 days. By wednesday I had finally caved in and decided to go for the bird. Arriving at 9:20 there was already a small crowd positioned adjacent to a driveway on the opposite side of the road. Around 500 people were present on monday morning but this morning the numbers had subsided and no queing was needed. I positioned myself at the back of the crowd because of my height but still had rather restricted viewing so extended my tripod to 7 feet and stood on the fence at the back when the bird appeared. This was fine until two other birders shared the fence with me which left wondering whether it would take the weight of three people. The first time the bird showed for me was rather frustrating as one by one greenfinches, chaffinches and house sparrows came out and started feeding on the driveway. It felt like ages before the bird finally flew into view. Although the bird only showed for less than a minute on the two occasions whilst I was there, I still managed 100 shots of which only two were usable. It is quite a challenge to get a good photo of a bird in 2 minutes. Sometimes snapping like a maniac pays off as I was pleased with my 2 shots.
The next stop was Salthouse. Here I decided to concentrate on Snow Buntings as they were rather neglected on my last visit. 30 birds performed superbly. Cromer was next on the list with a visit to Rainbow car park in search of a lone Waxwing. My arrival co-incided with the birds departure off into the distance but it soon came back and looked rather cautious feeding on red berries.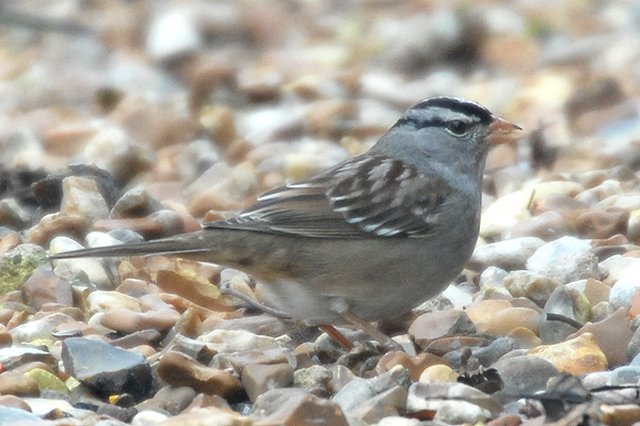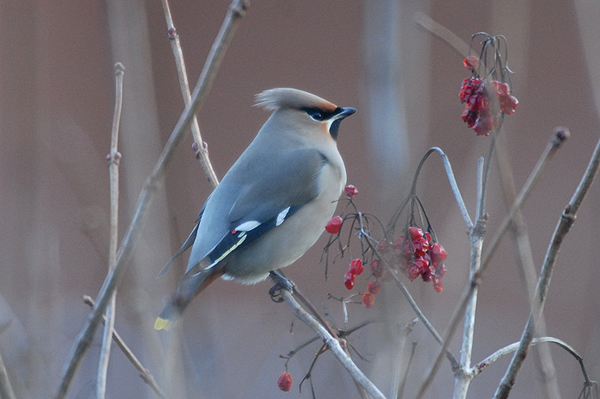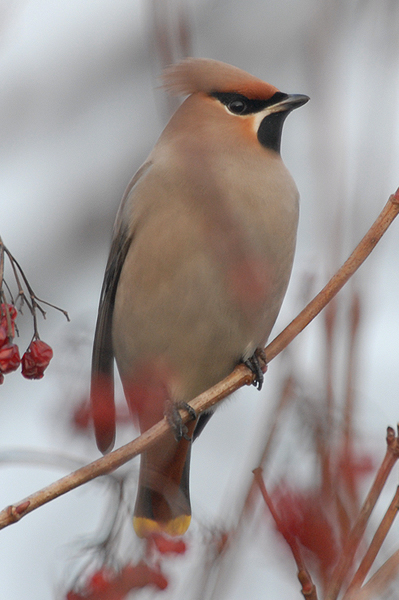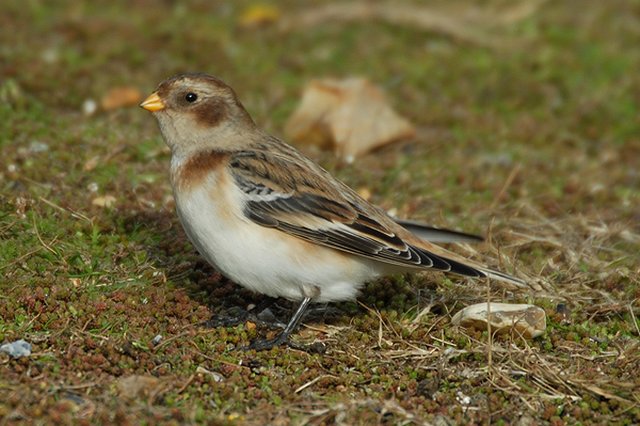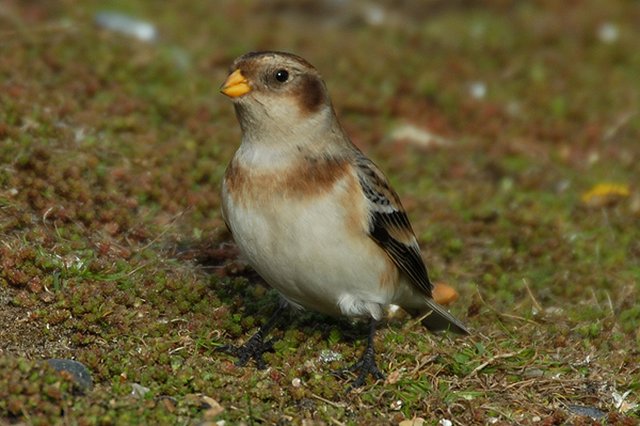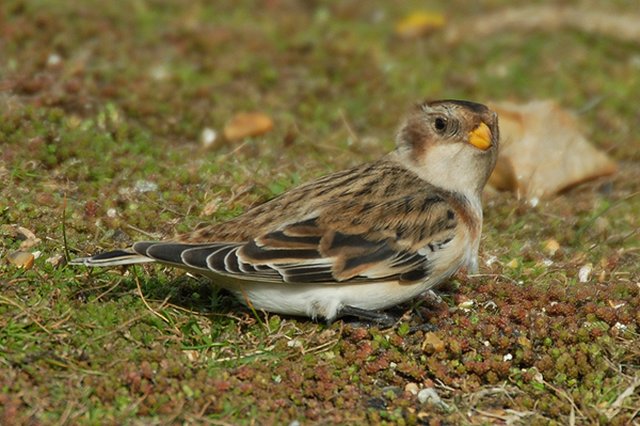 7th January
A drive to Leigh-upon-Mendip was successful with good views of the Catlle Egret that has taken up residency. The bird looked at home feeding amongst the cattle.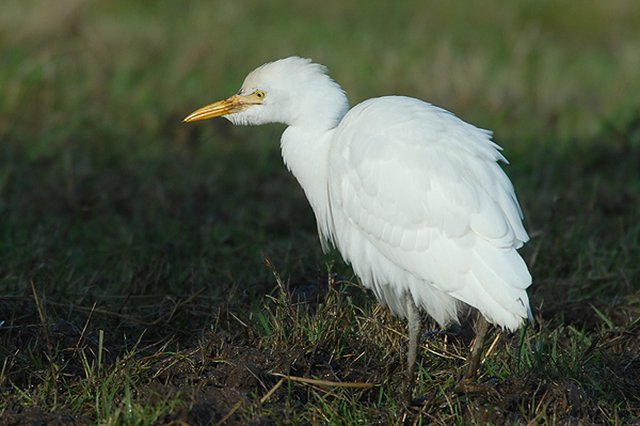 more Cattle Egret
6th January
Whilst wandering around Slimbridge yesterday we came across this rather unusual Moorhen. Looking at it through the binoculars revealed barring on the tertial feathers.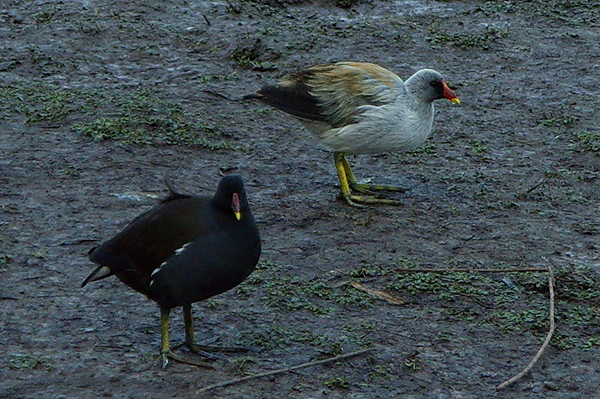 5th January
Today I went to Slimbridge to add a few more year ticks to the year list. All the regulars were still there with the exception of the Bittern that had gone missing since the 30th December. Year ticks included 4 Ruff, 2 Little Stint, 1 Tundra Bean Goose (Rossicus), cat C Greylag and Barnacle, Stock Dove, Black-tailed Godwit, Pintail, 430 White-fronted Geese. Prior to getting there a lone Sanderling was a year tick on weston beach.
The Tundra Bean Goose could be identified by the shorter neck and bill with only a small orange patch on the tip. Picture below is a video still.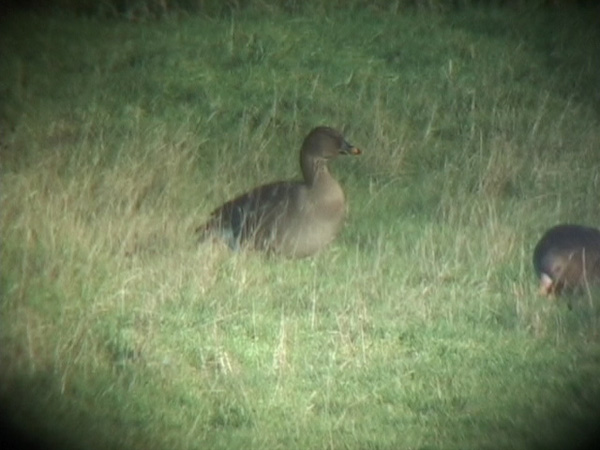 2nd January
This picture taken this morning from sand point shows mid level cloud altocumulus which can be found from 6,500 feet to 20,000 feet. It was soon replaced with low level stratocumulus cloud found below 6,500 feet which you can see creeping in from the bottom left of the sky resulting in a grey day for the rest of the day.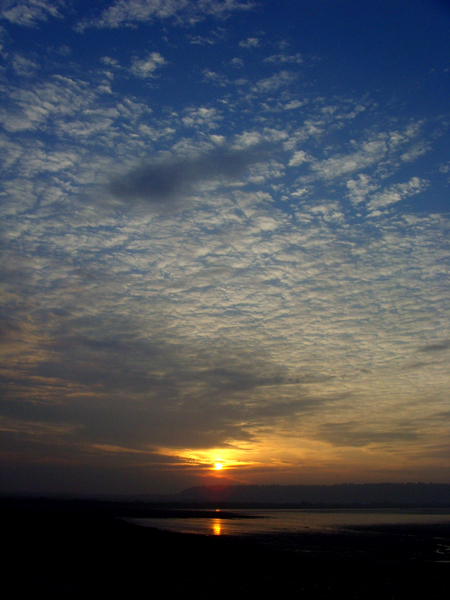 1st January
A good start to the moth trapping with this Dark Chestnut present this morning. I had a go at using the macro on the Samsung NV3 with turned out to be very good.