November 2006 | December 2006 | January 2007 | February/March 2007
29th April
Some Whimbrel made good photographic subjects this morning. A group of 7 birds in sand bay showing to 30yds. I was uncertain whether to go back to the car and get my lens as there were lots of dog walkers around. Fortunately I had a window of around 5 minutes before the birds were spooked and flew out into the marsh.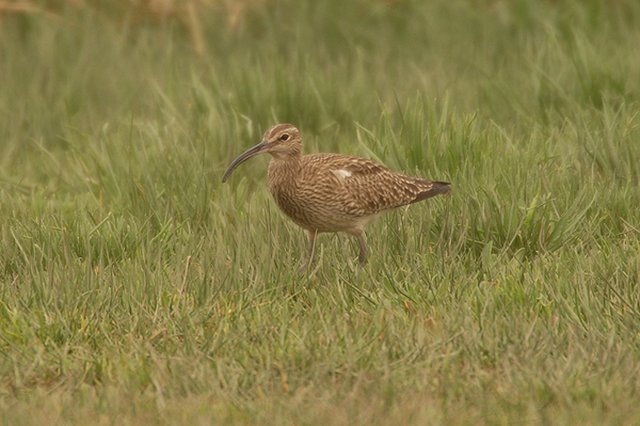 27th April
An influx of Bar-tailed Godwits today was a real treat as some of the birds were in summer plumage. The tide was bringing the birds up to the car giving me some close views but it was not long before some dog walkers came along and flushed the birds. Uphill beach is a high disturbance area with plenty of people with poor social skills.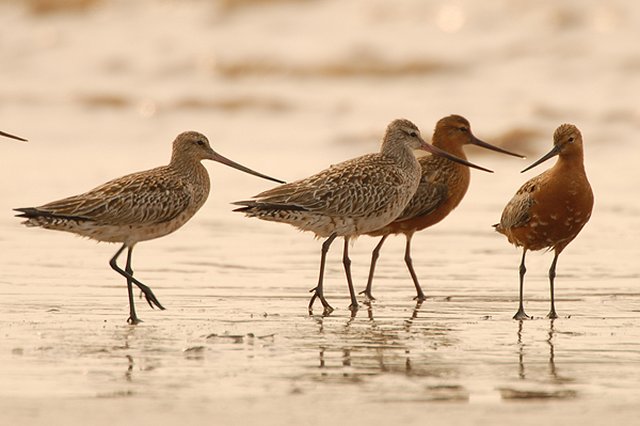 23rd April
A good nights catch in the moth trap this morning with the highlight being this Herald moth. It was quite active and proved difficult to snap so I had to let it settle in the front lounge and use the flash. No idea which species the Caddis Fly is. It too was in the moth trap. Apparently there are over 3,000 species to choose from.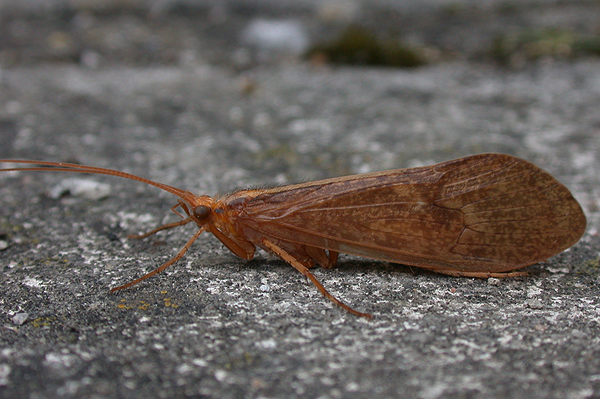 22nd April
Once again drawn up to Gloucestershire. This time I took the large lens and had a go at the Marbled Duck and Glossy Ibis's again.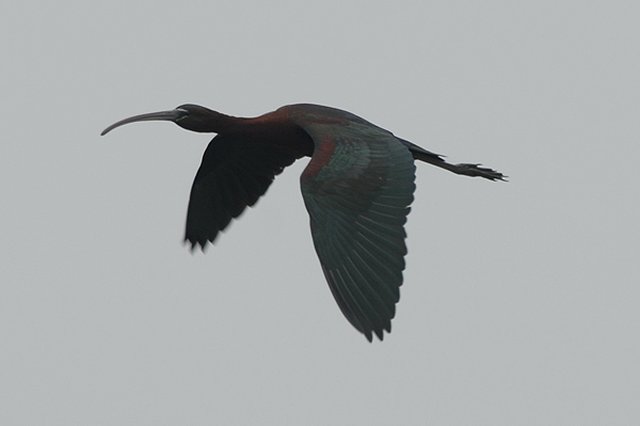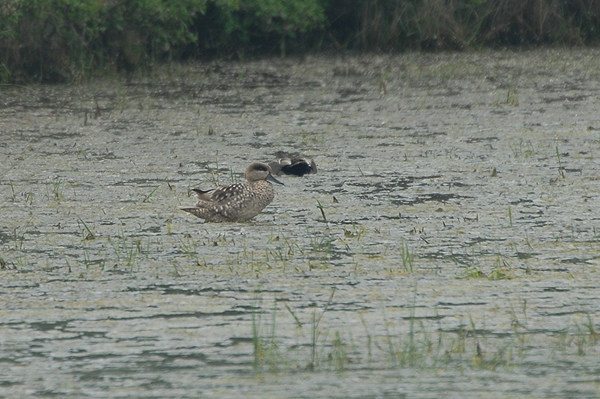 21st April
I had a look in at Frampton 100 acre late morning to have a look at these Glossy Ibis. Only saw maybe 7-8 but that is still a high count. The shots below are with my portable setup. I thought that the birds would have been distant so didn't stop off for the big lens. As it turned out they were close enough range to get reasonable shots. Nothing like the Bowling Green Marsh bird though. Two Hobbies hawked insects whilst I was there briefly.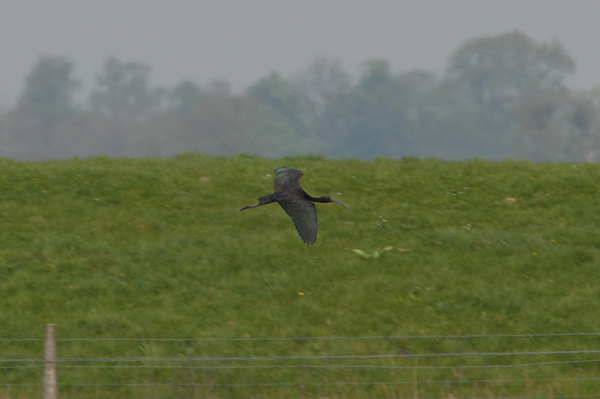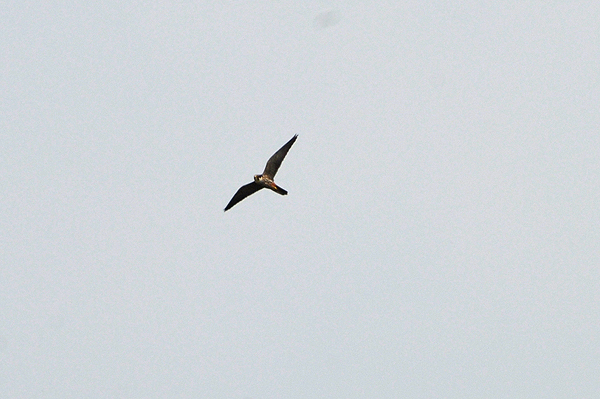 20th April
A good set of easterlies brought in some new birds this morning. 2 Ring Ouzels gave good views early on. I did not have the big lens so it was done to my new portable setup: 120-300mm f2.8 with 2x converter.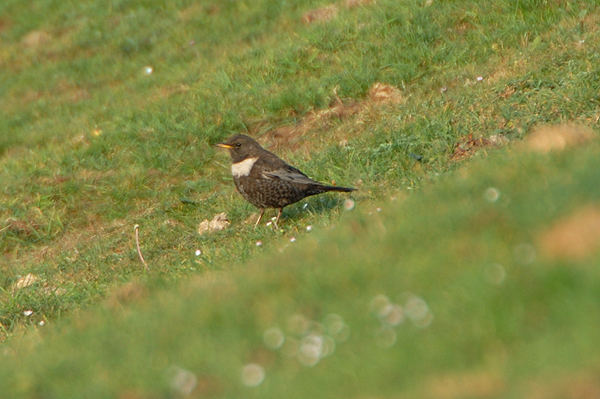 19th April
I was hoping to get some pictures of Orangetip at some stage and today I had the opportunity. 3 were flying around the sewage works entrance and occasionally perching with their wings open.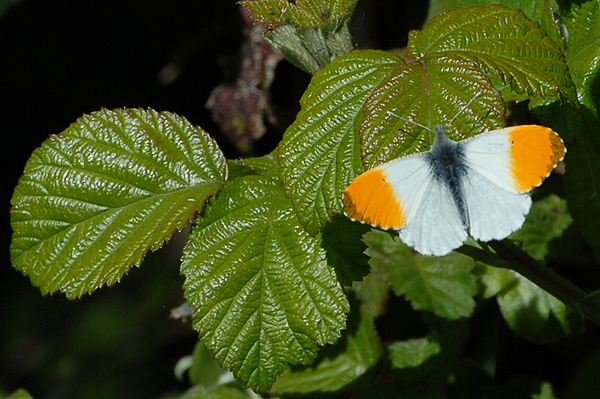 One of the better looking moths in my moth trap this year. Progress is a bit slow for the garden moth year list so far but plenty of time yet.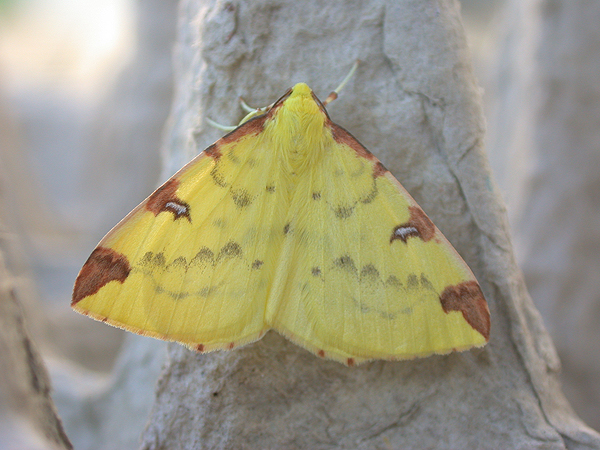 18th April
Back on the birds this morning. A high tide this morning giving an opportunity to photograph this common sandpiper.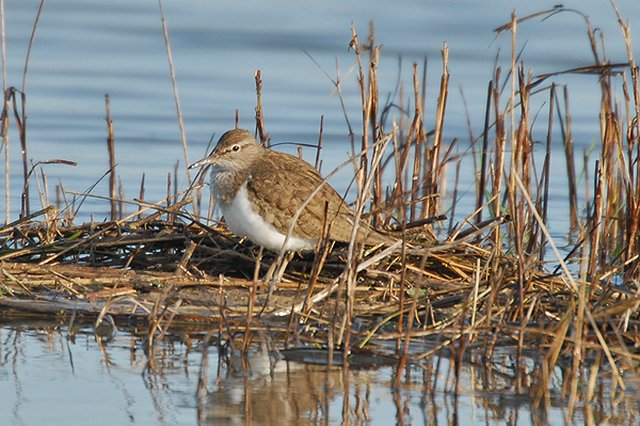 Several of these are about. Perhaps the making of a new species - white-winged crow!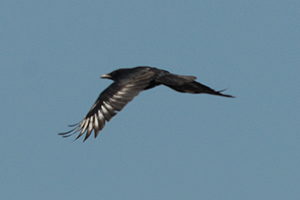 My second whimbrel of the year was clearly not going to let me have an easy time of it. this one flew despite being 50yds away, then land some 150yards away so I decided not to waste my time persuing.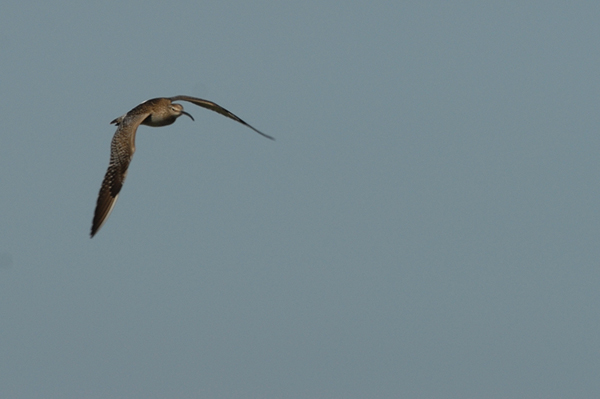 16th April
A bit quiet on the birding front today. The moth trap however showed signs of an improvement with a lifer for me in the form of this Streamer. I've not got the hang on photographing these types at the moment so it was left in the jar.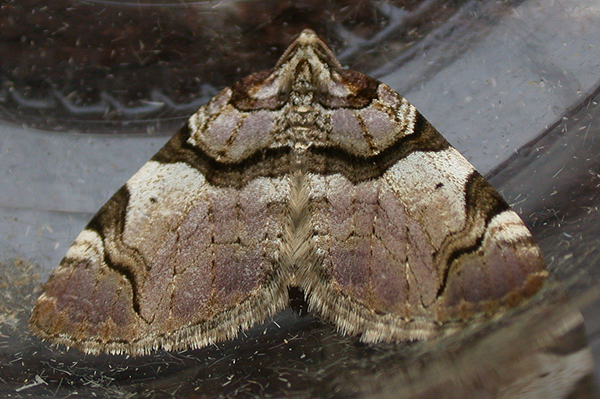 15th April
This Avocet was on the Axe Estuary this morning and into this afternoon. A big rarity for Weston. I went to the Estuary this morning but left because of the visibility. Just goes to show what's lurking in the fog unseen. The bird was distant this afternoon in slightly foggy conditions. I used a 3x teleconverter to get this picture giving a total of 1800mm.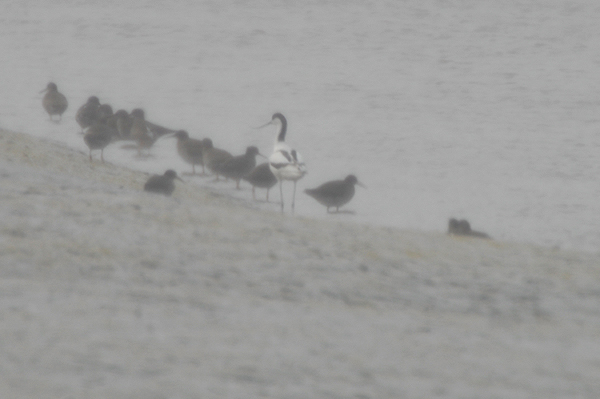 14th April
I was lucky enough to have a mini fall coincide with a weekend at Uphill today. Plenty of Willow Warblers were around so I decided to try for a picture late morning whilst keeping an eye out for anything interestting going over. I located an area of bloom that was attracting insects. 3 willow warblers, a chiffchaff, lesser whitethroat and a blackcap all feed in this area in the quater of an hour I was there.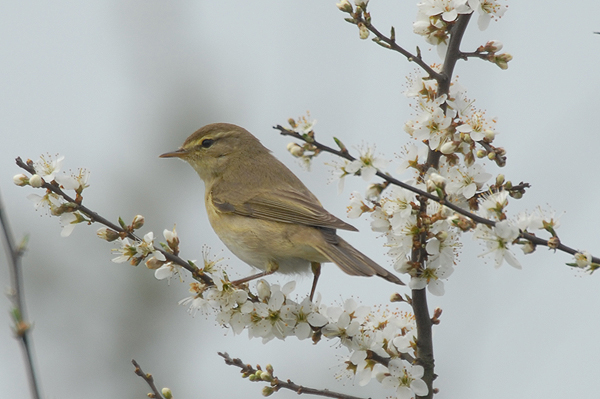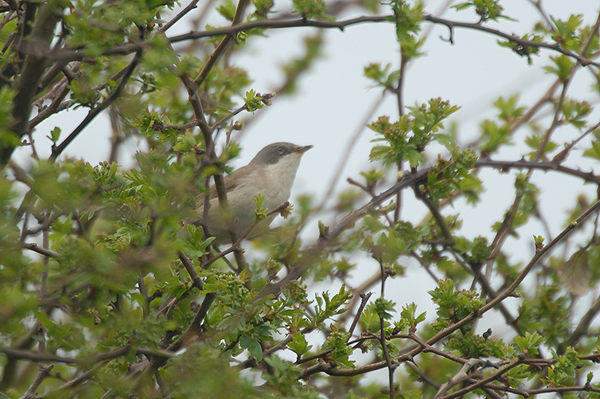 13th April
A Little Gull found by Mark Ponsford this morning was a great find. Only the third or fourth record for Weston STW. Mark called me about the bird at 10. By the time I got there it had gained height and flew off towards Brean Down. Fortunately it came back and started hawking insects again for 12 minutes until 10:40. This is my first Little Gull in the Weston area since one at the Axe Est on 27th March 1988.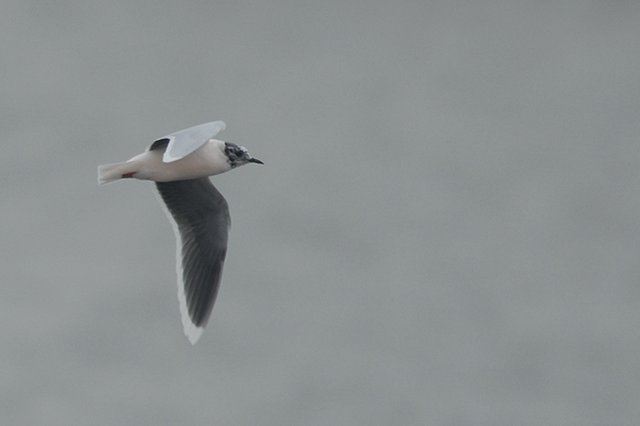 10th April
A Marbled Duck tempted me up to Saul Wharf this evening. It was a real struggle to get there as things kept cropping up stopping me from getting away but in the end I managed to dash up. The sun had just set when I finally got on site and the bird was distant. A real photographic challenge. I forced the shutter to stay 1/125sec which pushed the ISO right up. It was this or nothing as I didn't want to waste time tomorrow morning.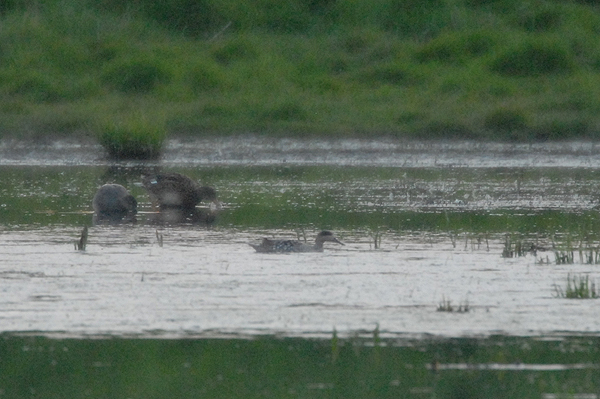 Just missed out on some good shots of a Spotted Redshank starting to show signs of coming into summer plumage. The bird flew off and landed some distance away. Below is all I managed to get.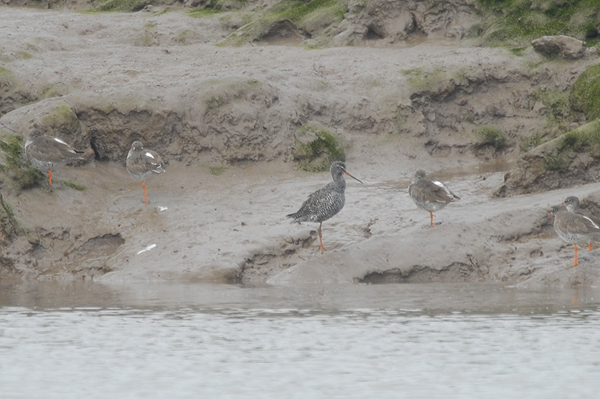 9th April
Just packing up to go home when I spotted this bird working its way towards me. I got my camera out and waited.. sure enough it showed well enough for a decent shot.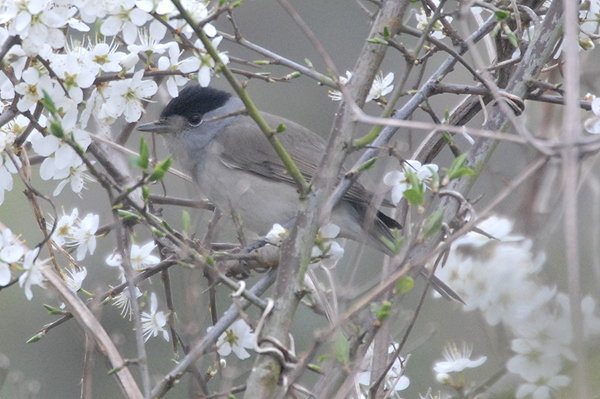 8th April
Tried to get some good shots of a male Redstart that was found this morning on Brean Down. Initially showing well it was rather more difficult later. Several Holly Blues were on the wing this morning.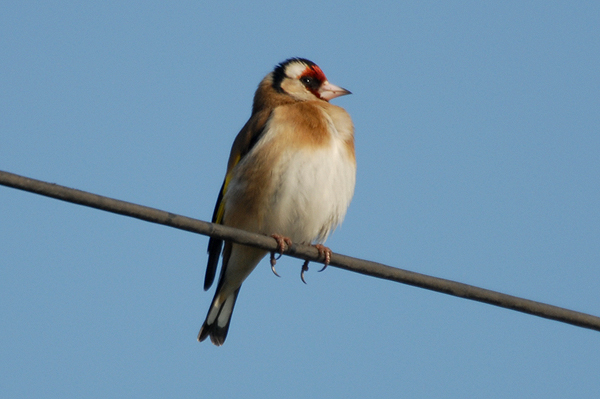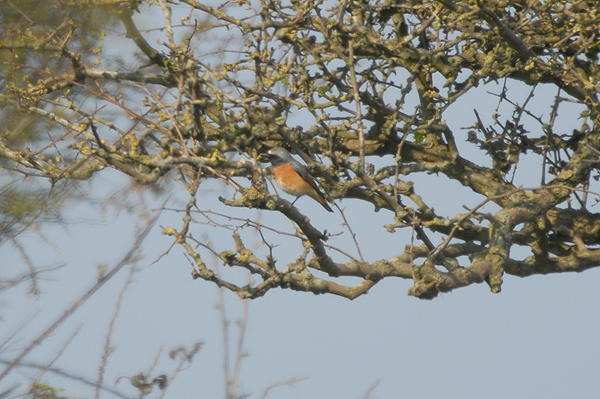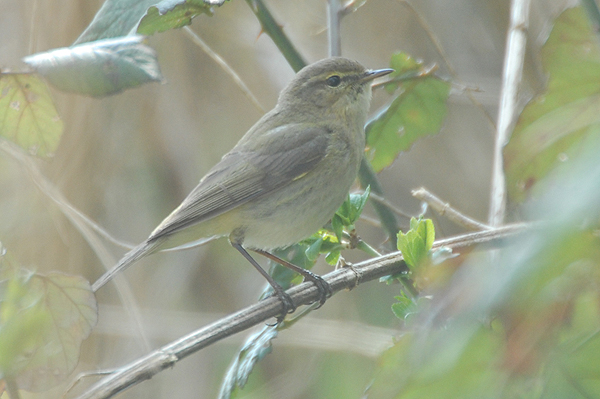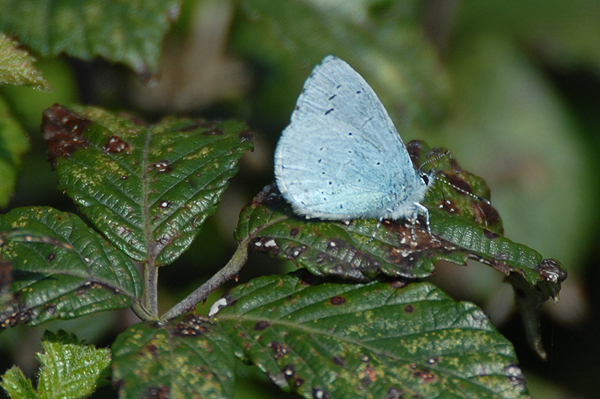 I started this month off with a spring migrant. 11 wheatears were on sand point today so I lugged my equipment up the hill for the shoot. The birds were not that co-operative but gave some good views briefly at one stage. Direct sunlight is not one of my favourite conditions to photograph in as the shots require some work to get the correct exposure.