30th March
Sand Point: 510 Meadow Pipit, 230 Goldfinch, 40 Linnet, 11 alba wagtail, 140 Woodpigeon, 2 Stock Dove, 1 Willow Warbler, 2 Wheatear, 1 Sand Martin.
22nd March
Sand Point: 1 Wheatear, 350 Woodpigeon north, 200 Meadow Pipit mostly grounded on Middle Hope, 20 Chiffchaff, 18 alba wagtail, 2 siskin.
11th March
Sand Point: 1 Wheatear at Middle Hope north of the Priory.

Wheatear
5th March
Sand Point: 1 Yellowhammer on Middle Hope, 20 Mipit, 1 Grey Wag, 4 alba wag, 8 Goldfinch, 1 Greenfinch, 5 Chaffinch through
Sand Bay: Crossbill over
3rd March
Sand Point: 2 Sand Martin off St Thomas's Head, 7 Chiffchaff (5 singing). Vismig 68 Mipit, 4 Grey Wag, 9 Goldfinch, 8 Chaffinch, 17 alba wag
2nd March
Bleadon Bridge: 18 Goosander (4 drake)
Sand Point: 1 singing Chiffchaff at St Thomas's Head
1st March
Sand Point: 2nd winter Med Gull in fields south of Middle Hope, 2 alba wagtails, 10 Mipit, 3 Stonechat. 21 Snake's-head Iris in flower
Weston Beach: 1 adult winter Med Gull
27th February
Bleadon Bridge: 7 Goosander (1m), 2 Redshank, 2 Kingfisher
22nd February
Sand Bay: 1w Little Gull found on shoreline with BHGs
19th February
Sand Point: 2 Goosander down channel.
18th February
Anchor Head: 5,300 Dunlin down, 300 BHG up, 1 Golden Plover down.
17th February
Sand Point: 3 Kittiwake down channel (1 st winter, 2 adults).
9th February
Sand Point/Bay: 10 Stock Dove, 15 Linnet, 1 alba wag, 2 Skylark moving over Middle Hope. 1 Med Gull amongst 200 BHG in Sand Bay.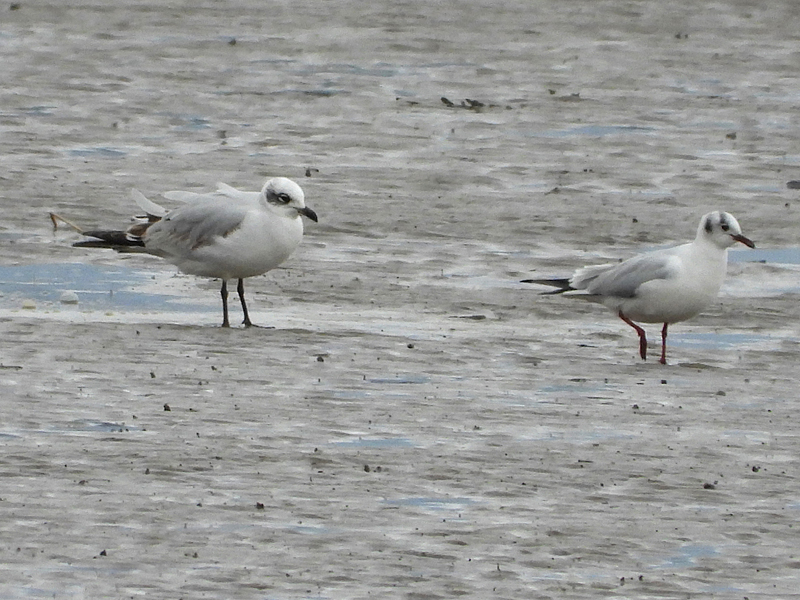 Mediterranean Gull
5th February
Banwell Estuary: 3 Med Gulls in large gull flock and Egyptian Goose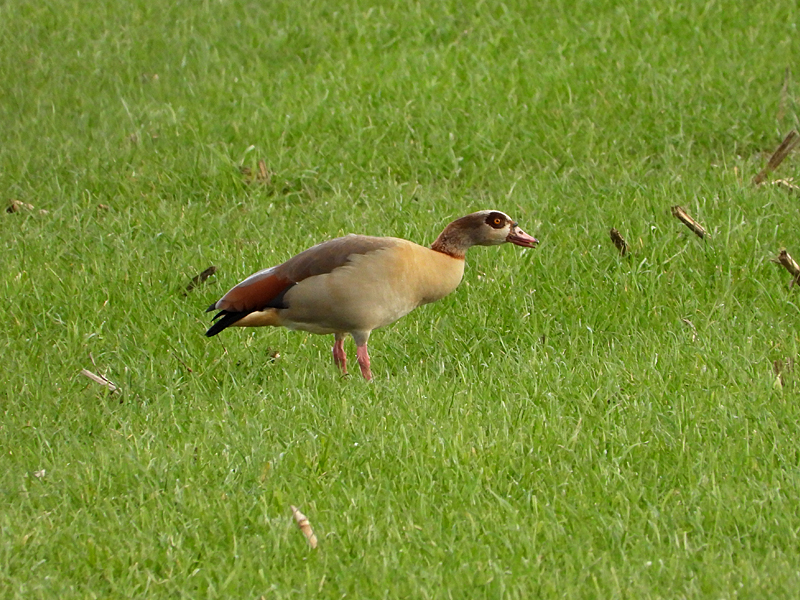 Egyptian Goose
3rd February
Middle Hope: An influx of gulls today. Lesser Black-backs, Herrings, Commons and Black-headeds all new in plus an adult Mediterranean Gull. Many were in a large flock in a flooded field near the river Banwell.
2nd February
Middle Hope: 2 Mistle Thrush west, 1 Golden Plover east
29th January
Axe Estuary: 1 Golden Plover amongst c.300 Lapwing
26th January
Brean Down: Autophila cataphanes/anaphanes hibernating at the Fort

Autophila cataphanes/anaphanes
22nd January
Woodspring Bay: 27 Avocet, 1 dark-bellied Brent Goose, 1 Egyptian Goose
21st January
Axe Estuary: 1 Little Stint (B.Hill)
19th January
Brean Down: Black Redstart, 2 Pintail, 1 Ring Ouzel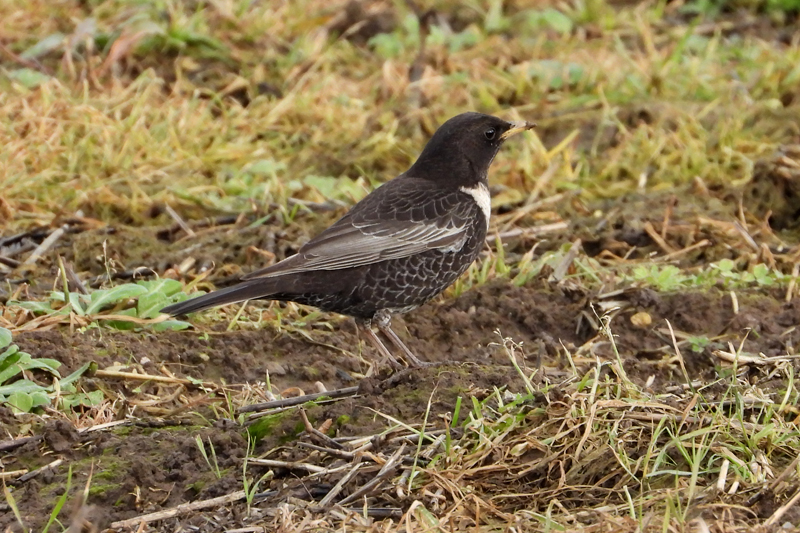 Ring Ouzel
15th January
River Axe: 1 Great White Egret, 1 Goosander
14th January
Woodspring Bay: 13 Avocet
Yeo Estuary: 3 Pochard, 4 Tufted Duck, 5 Gadwall, 1 Barn Owl, 1 Little Owl, 2 Egyptian Geese, Grey and Red-legged Partridge (P.Gregory)
Sand Bay: 1 Jack Snipe
13th January
Middle Hope: 2 Greylag Geese west, 30 Meadow Pipit, 3 Stonechat, 1 Chiffchaff
Brean: 1 Ring Ouzel in fields by NT car park (A.Slade)
Worle: 1 Yellow-browed Warbler (D.Reaves)
12th January
Anchor Head: 46 Common Gull up river, 580 Dunlin down river
Sand Point: 1 Siskin north
7th January
Sand Point: 1 Shag flew in/off and landed along north side of the point briefly and then flew up river later returning heading out towards Steep Holm
Woodspring Bay: 1 female Common Scoter with Teal and Wigeon.
6th January
Sand Point: 1,500 Dunlin mid channel, 13 Grey Plover down
Woodspring Bay: 17 Avocet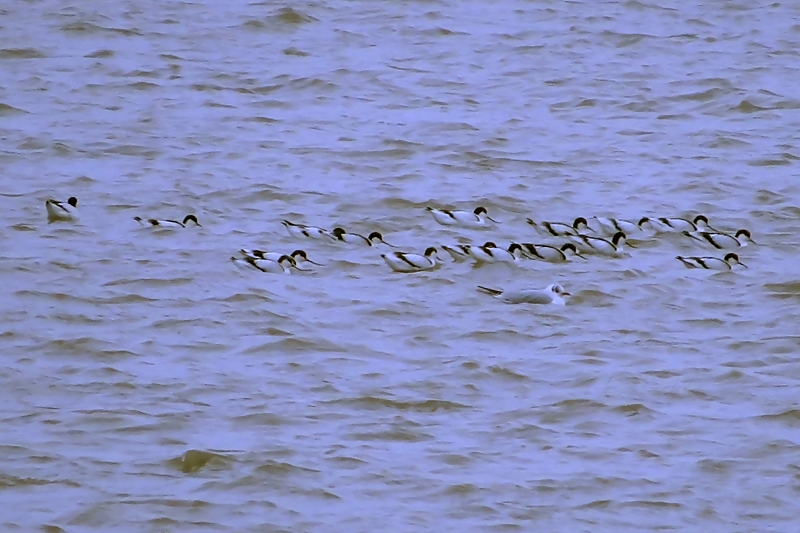 Avocets in Woodspring Bay
5th January
Brean Down: 9 Herald and a Bloxworth Snout hibernating at the Fort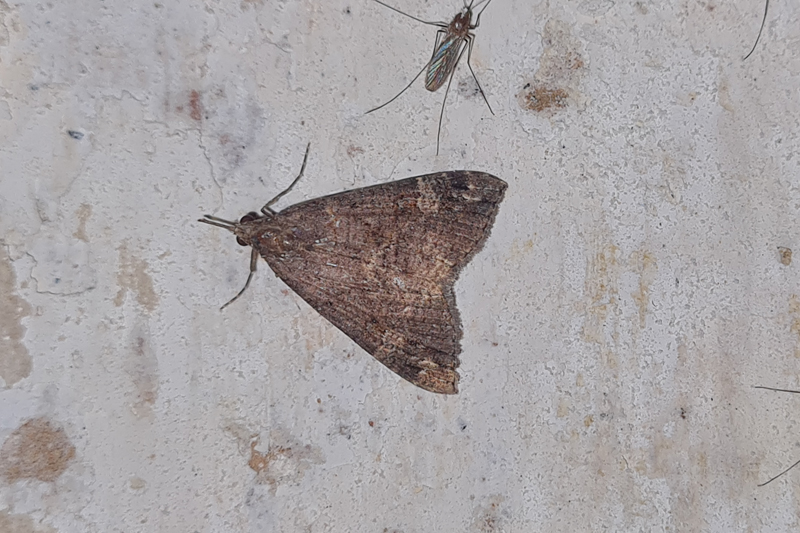 Bloxworth Snout
Weston Airfield per Avon Bird Blog: 1f Marsh Harrier, 3 Penduline Tit, 2 Kingfisher
4th January
Weston Airfield per Avon Bird Blog: 3 Penduline Tit, 2 Bearded Tit, 1 Little Grebe
3rd January
Weston Airfield per Avon Bird Blog: 1 Water Pipit, 3 Penduline Tit, 2 Bearded Tit
2nd January
Weston Airfield per Avon Bird Blog: 3 Penduline Tit, 4 Bearded Tit
1st January
Weston Airfield per Avon Bird Blog: 1 Little Gull, 1 Pintail, 3 Penduline Tit, 1 Bearded Tit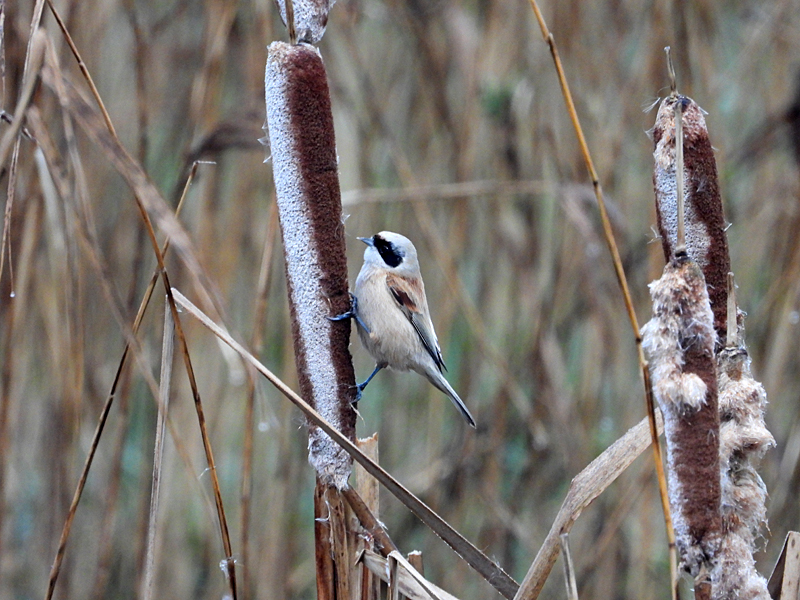 Penduline Tit