2nd January
Sand Bay/Point: New Year plant hunt by SRPG recorded 65 flowering plants.
4th January
Marine Lake: 1 Little Auk (P.Gregory)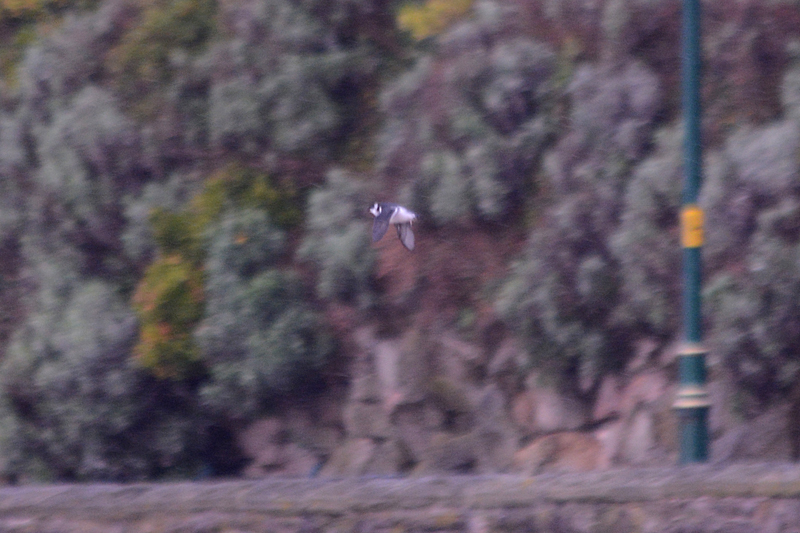 Little Auk
7th January
Anchor Head: 2 Kittiwake and a Great Skua up river and migration of Dunlin down totalling 1,000 birds
8th January
Sand Bay: 1 Whimbrel, 1 Dartford Warbler
14th January
Sand Bay: 1 Whimbrel
23rd March
Middle Hope: 3 Wheatear, 4 Chiffchaff, 120 Mipit, 8 Siskin, 1 Redpoll. Per P.Gregory: Firecrest & Avocet in Bay.
28th March
Anchor Head: 4 Gannet, 21 Common scoter, m&f Eider and a Greylag
4th April
Sand Point: 50+ Willow Warbler, 15 Chiffchaff, 3 Blackcap, 1 Swallow, 1 Ring Ouzel, 1 Siskin, 1 Coal Tit by mid-day
12th April
Sand Point: Hoopoe (D.Gibbs), Tree Pipit, Redstart, 4 Sand Martin, 2 Swallow, Fulmar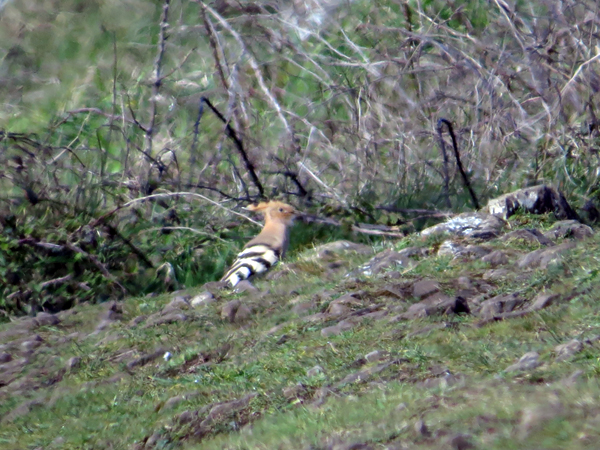 Hoopoe
20th April
Sand Bay this evening: 13 Barwit, 2 Greenshank, 2 GreyPlover, 60 Dunlin, 12 Whimbrel, 1 Knot, 8 Wheatea,r 3 Whinchat
21st April
Sand Point: Wood Warbler (D.Gibbs)
24th April
Sand Point: Arctic Skua (D.Gibbs)
1st May
Milton: 1 Sedge Warbler
2nd May
Weston sea front: Trifolium tomentosum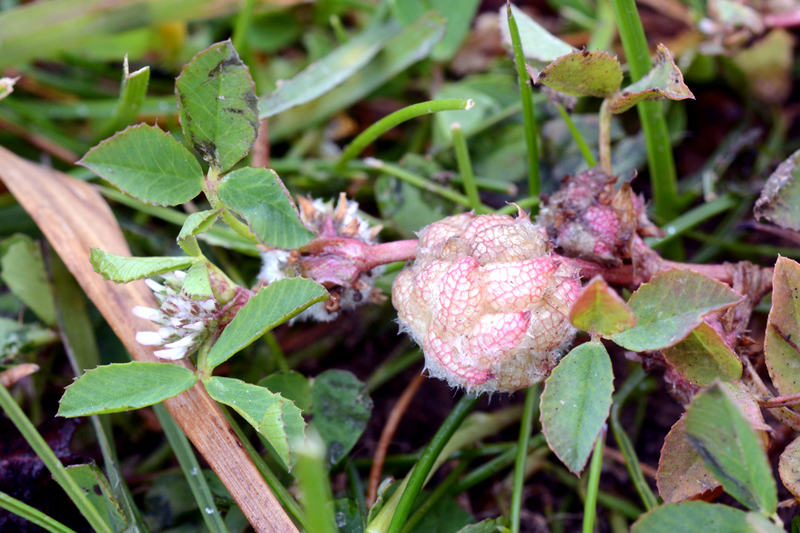 Trifolium tomentosum
5th May
Sand Point: 3 Black Terns up river
6th May
Sand Point in 5hrs: 3 Black Tern, 1 Arctic Tern, 1 Sandwich Tern, 1 Common Sandpiper, 1 Willow Warbler, 1 Yellow Wagtail, 1 cuckoo, 20+ Common Redpoll, 1 whinchat, 3 Tree Pipit, 6 Garden Warbler, Reed Warbler, Sedge Warbler, 5 Spotted Flycatcher, 1 Pied Flycatcher.
Sand Bay: 12 Dunlin, 3 Sanderling, 7 Whimbrel
12th May
Sand Point: Sand Point: 1 Greenshank, 1 Turnstone, 1 Common Sandpiper, 1 Wheatear, 1 Black Tern, 30 Commic, 2 Mandarin, 1 Garden Warbler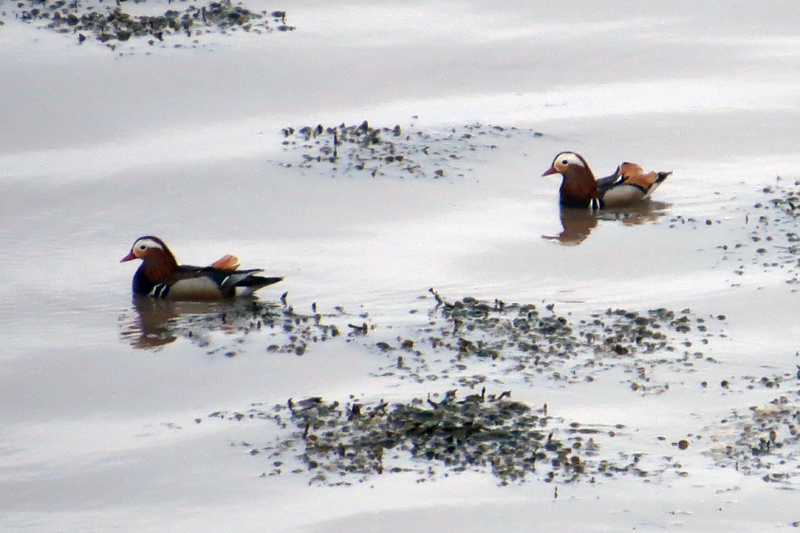 Mandarin
12th May PM visit
Sand Point: 2 little tern, 40 arctic tern and 2 kittiwake
13th May
Uphill/STW, 3 Little Egret, 8 Whimbrel, Red kite, Buzzard, Kestrel, 10+ Swift, Lesser Whitethroat, Yellow Wagtail (all per A.Hockey)
20th May
Sand Point: 1 Guillemot (D.Gibbs)
25th May
Ashcombe Park: Cyllecoris histrionius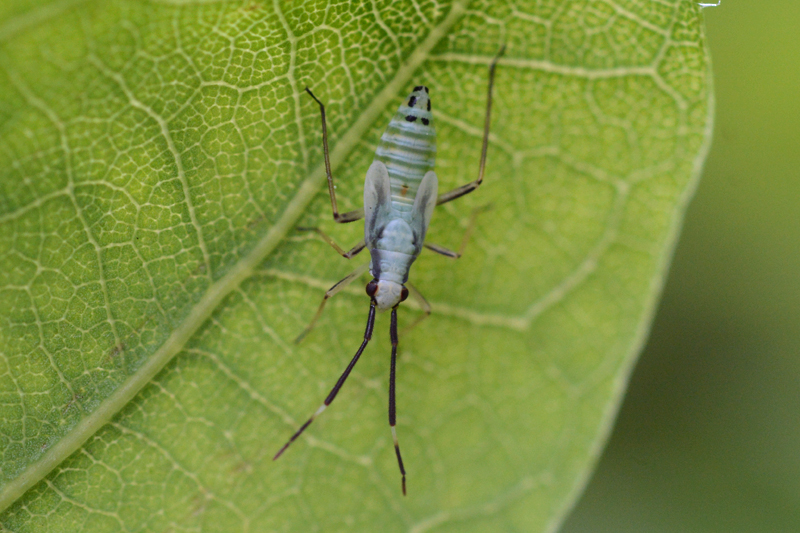 Cyllecoris histrionius
28th May
Sand Point: Cauchas fibulella, Glanville Fritillary has been re-introduced by an unknown person. Two were seen on the wing today.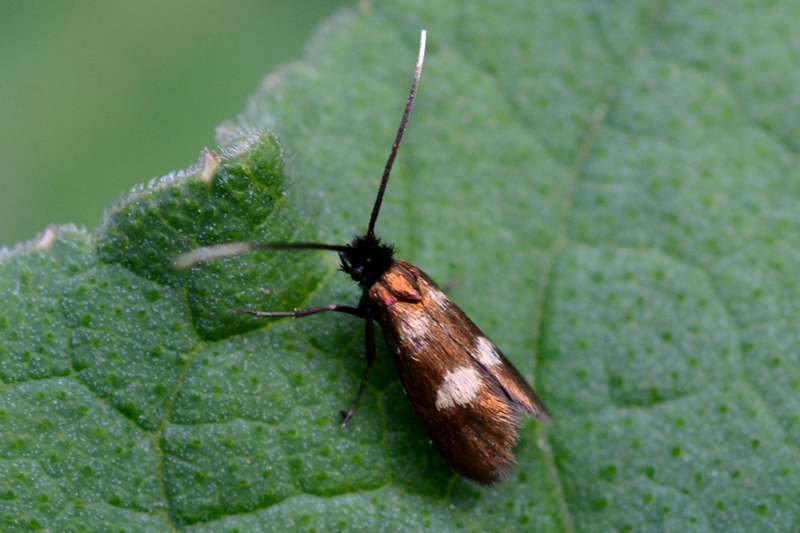 Cauchas fibulella
6th June
Weston Sea Front: Welsh Chafer Hoplia philanthus

Welsh Chafer Hoplia philanthus
14th June
Anchor Head 6:30-10am: 326 Manx Shearwater, 14 Fulmar, 5 Gannet (2 2nd yr, 1 3rd yr). Also 1 Storm Petrel (D.Gibbs)
5th July
Uphill: Gasteruption assectator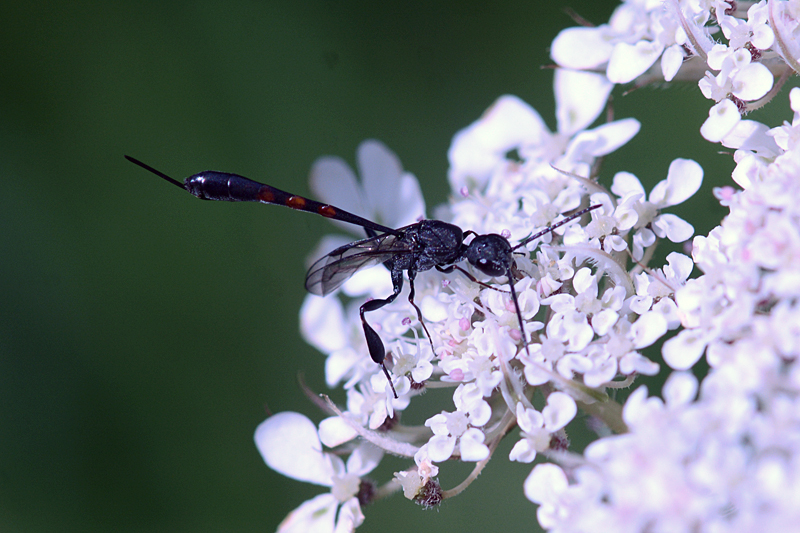 Gasteruption assectator
11th July
Worle: Hobby (A.Hockey)
22nd July
Weston: Waved Black in garden trap (D.Gibbs)
31st July
Weston: Coleophora alcyonipennella in garden trap (D.Gibbs)
2nd September
Sand Bay: Coleophora argentula (D.Gibbs)
22nd September
Weston Old tip: Testacella maugei (D.Gibbs)
9th October
Milton: 1 Yellow-browed Warbler
25th October
Sand Point: Great Grey Shrike (P.Gregory)
28th October
Plumley Park: 1 Yellow-browed Warbler (A.Hockey)
10th November
Weston: Diurnea lipsiella in garden trap (D.Gibbs)
19th November
Weston STW: 1 Cattle Egret (M.Ponsford)
20th November
Weston STW: 1 Cattle Egret
26th November
River Axe: 1 Great White Egret viewable from Bleadon Bridge

Great White Egret (Copyright P.Gregory)
30th November
Worle Hill: A small colony of Seligeria calcarea found on a rock in woods at Worle Hill is the second county record of this species

Seligeria calcarea
2nd December
Sand Point: 1 female Eider, 4 Common Scoter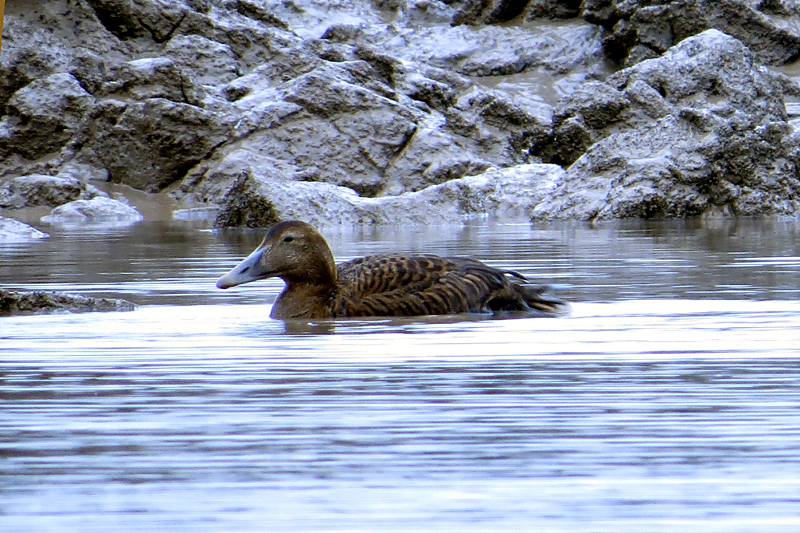 Eider
8th December
Milton: Tephritis divisa in moth trap is the first county record of this species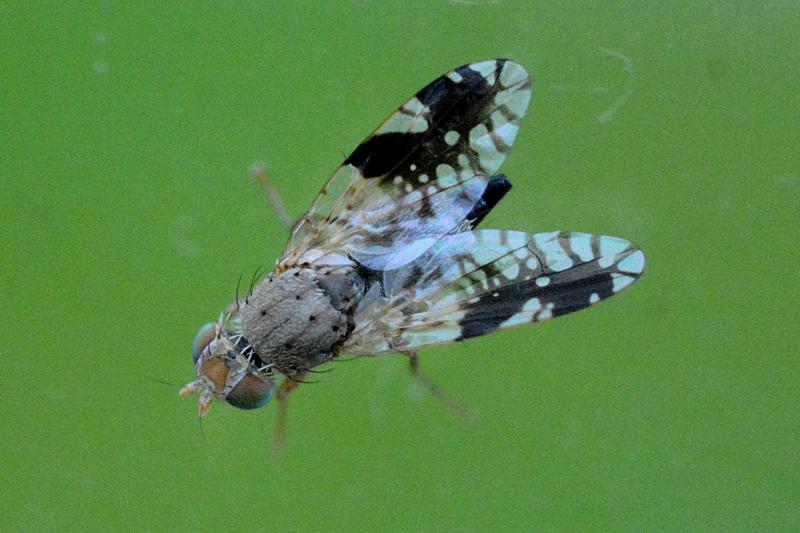 Tephritis divisa
9th December
Weston: Tinea pallescentella from garden trap (D.Gibbs)
21st December
Middle Hope: A new colony of Bryum kunzei discovered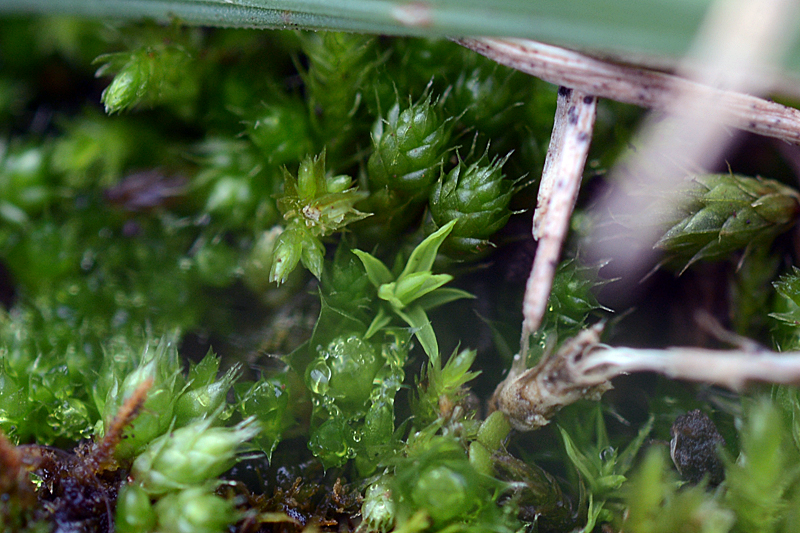 Bryum kunzei