France 29th October to 1st November 2010
1st November; St Malo to Portsmouth ferry: 3 Little Auk, 3 Mediterranean Gull, 1 Kittiwake, 15 Gannet, 4 Fulmar.
31st October. Charente: A fair southerly passage this morning 31st: 200 Brambling, 100 Chaffinch, 100 Linnet, 50 Greenfinch, 2 Swallow, 20 Woodpigeon, 4 Stock Dove, a Siskin and 3 Hawfinch. Around the hamlet 2 Black Redstart, 2 White Wagtail, 5 Cirl Bunting, 5 Crested Lark, Red-legged Partridge, Goldcrest and a Chiffchaff. Moth trap: Run in a remote location in a nearby copse: Flame Brocade, 5 Black Rustic, 5 November/Pale November, 1 Acleris kochiella, 3 Green Brindled Crescent, 7 Feathered Thorn, 2 Large Yellow Underwing, Large Wainscot.
30th October. Charente this morning: 2 Serin, 20 Crested Lark, 150 Brambling, 5 Red-legged Partridge, 10 Cirl Bunting, 15 Corn Bunting, 2 Black Redstart, 2 Chiffchaff, 1 Stonechat, 2 White Wagtail. Moth trap: 4 Beaded Chestnut, 1 Feathered Ranunculus, 2 Large Yellow Underwing.
29th October: Ferry crossing produced Pomarine Skua, Mediterranean Gull, 2 Razorbill/Guillemot, 5 Kittiwake and 15 Gannet.
The ID of this skua gave me some problems but the basis of the ID is made from the white bases to the under primary coverts, the lack of white edges to the primary tips. On a lesser note, also; the contrasting two tone bill colour, barred under-tail coverts and finally tail shape closer to that of Pomarine.

Pomarine Skua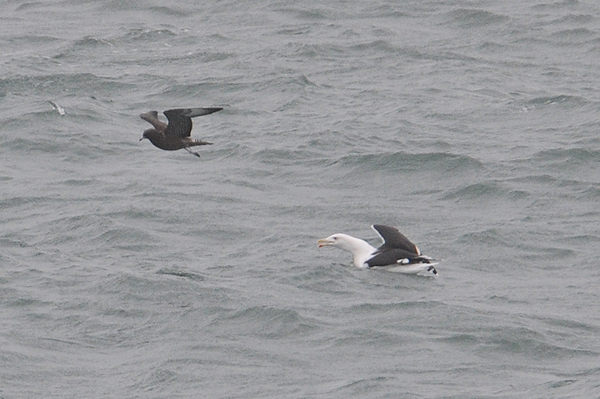 Pomarine Skua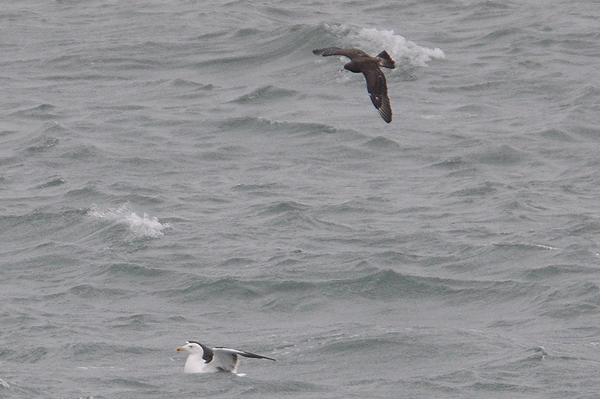 Pomarine Skua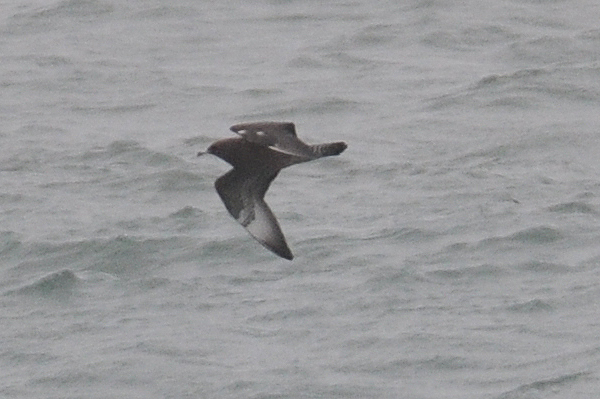 Pomarine Skua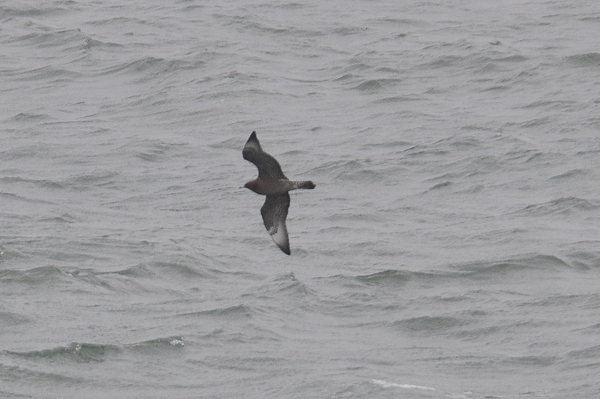 Pomarine Skua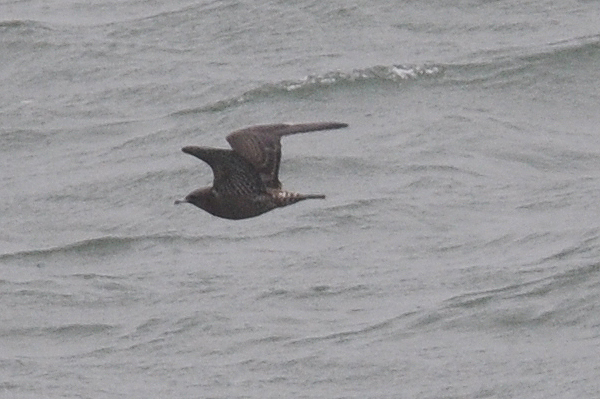 Pomarine Skua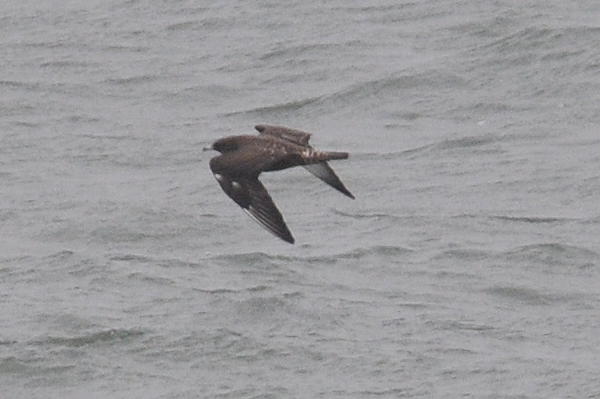 Pomarine Skua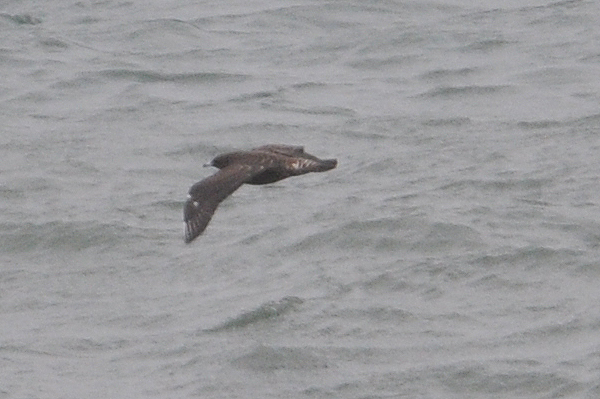 Pomarine Skua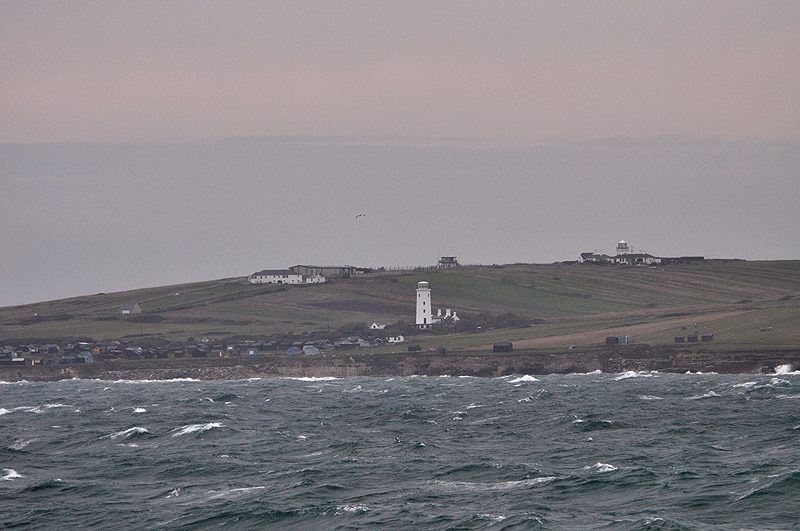 Portland Bird Observatory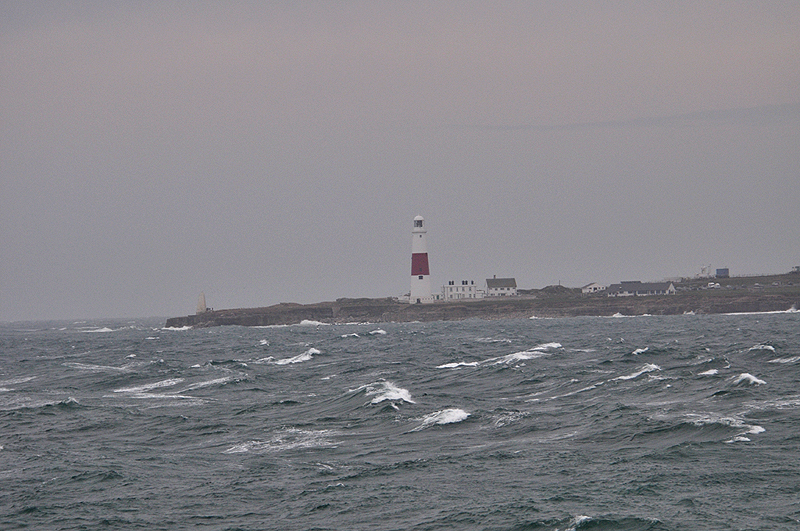 Portland Bill

Crested Lark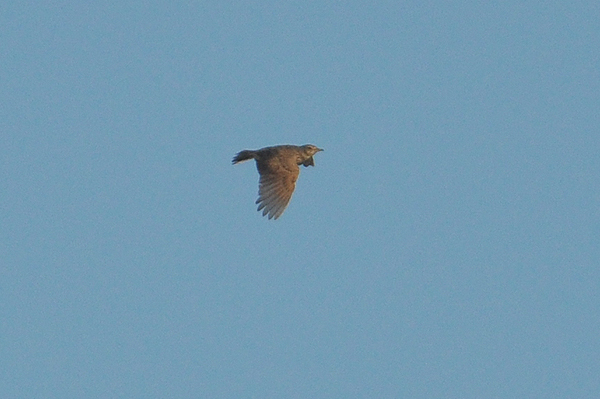 Crested Lark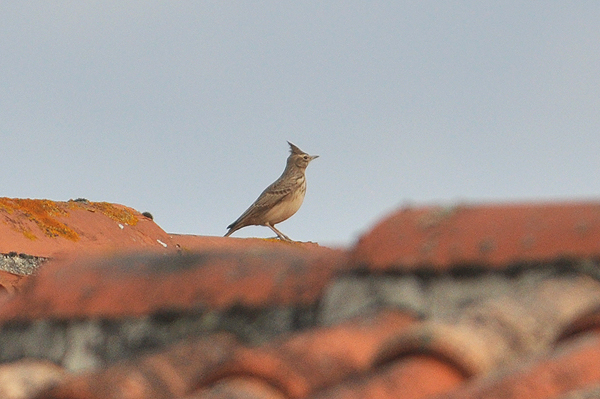 Crested Lark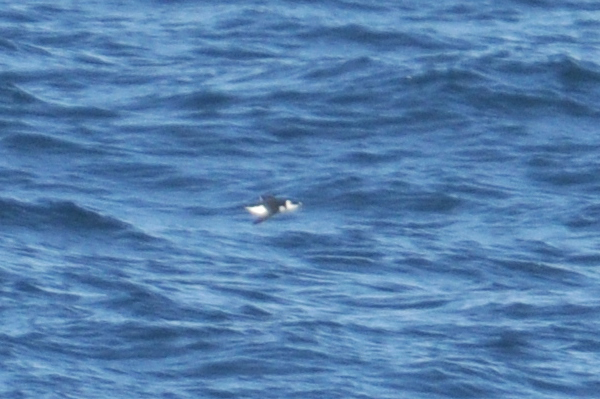 Little Auk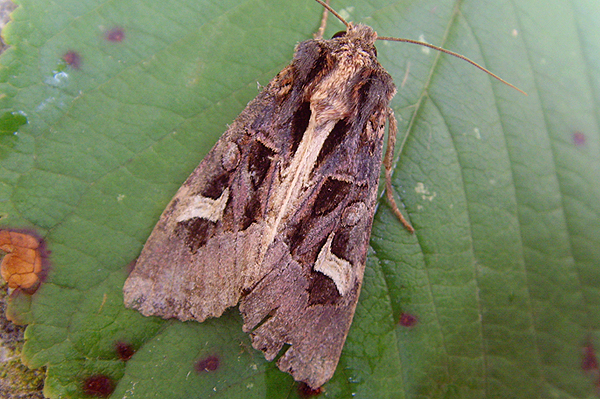 Flame Brocade