Mauritius 11th January to 25th January 2013

| Mauritius Moths | Mauritius Wildlife | Common Birds
This years years annual trip with my wife was to the tropical island of Mauritius. A small island in Indian Ocean east of Madagascar and in close proximity to the Reunion Islands. We booked our holiday with Mercury Direct and flew with Emirates airlines with a stop in Dubia. Both flights between Heathrow and Dubai were on the Airbus A380 whilst the other flights were on a Boeing 777-300. Our accomodation was at the Silver Beach Hotel which I would recommend. The hotel was well situated within easy reach of certain key areas and even the Black River Gorge was only an hour and 25 mins. The mornings were light enough to bird at 5:30am so I was off from the hotel on a couple of occasions at 4am for a mornings birding before meeting the wife back at the hotel for lunch.
Silver Beach: This area turned out to be pretty good for sea watching as the surf line was close to the shore which allowed close viewing of the southerly passage of sea birds from dawn to around 7:30am. The bulk of passage was made up of Wedge-tailed Shearwaters and Noddy Terns (presumed Lesser and Common). Other sea birds seen were Audubon's/Mascarene Shearwater, Masked Booby, Red-tailed Tropicbird and Sooty Tern. Around the hotel we saw Madagascar Fody, Zebra Dove, Village Weaver, Red-whiskered Bulbul, Waxbill, Whimbrel, Mynah and House Sparrow. Further up the beach, Green-backed Heron, Grey Plover, Turnstone, Indian Crow, Madagascar Turtle Dove and Mascarene Swiftlet were in easy walking distance.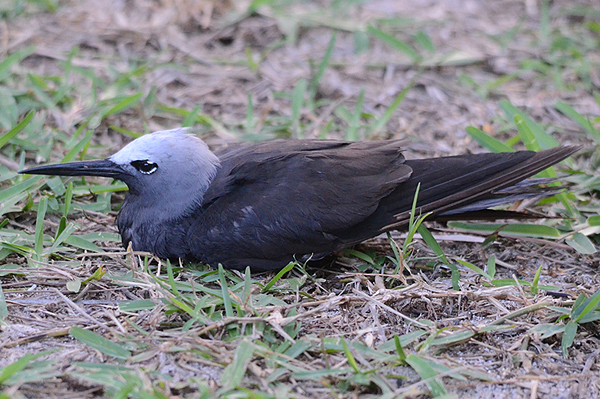 Lesser Noddy on the grounds of the Silver Beach Hotel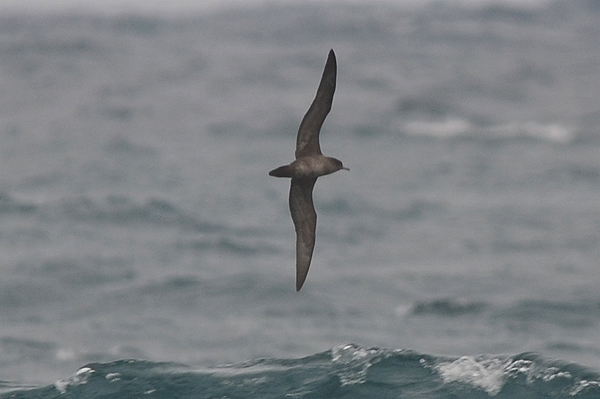 Wedge-tailed Shearwater flying past the Silver Beach Hotel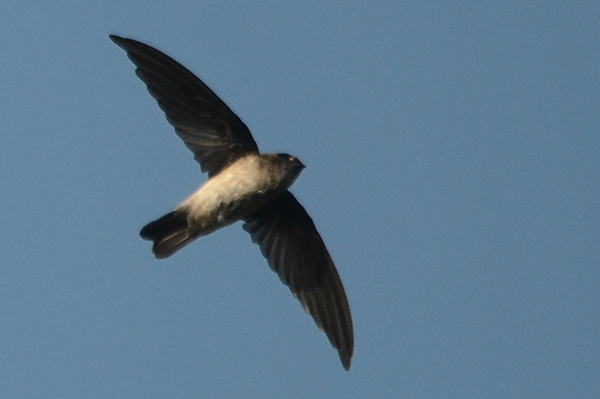 Mascarene Swiftlet north of Silver Beach Hotel
Le Valley de Ferney: This area is on the coast road between the airport and Silver Beach about 45 min drive. Here I saw 4 Mauritius Kestrels. I was informed that there were two nesting pairs in the area. I was asked to book in advance and once met taken to the stake out by the restuarant where I could have a long as I wanted. The wait was short and before the driver drove off I spotted my first bird. Mauritius Bulbul is meant to be in the area but I never found any. This site could be even better for birders in the future as a memeber of staff mentioned that this site will be part of a re-introduction program for the Pink Pigeon and other endemics from June 2013.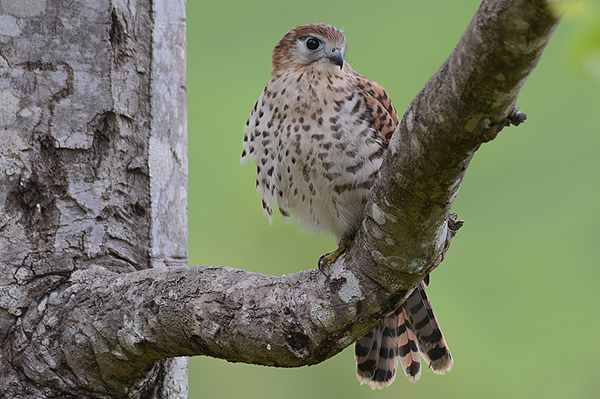 Mauritius Kestrel at Le Valley de Ferney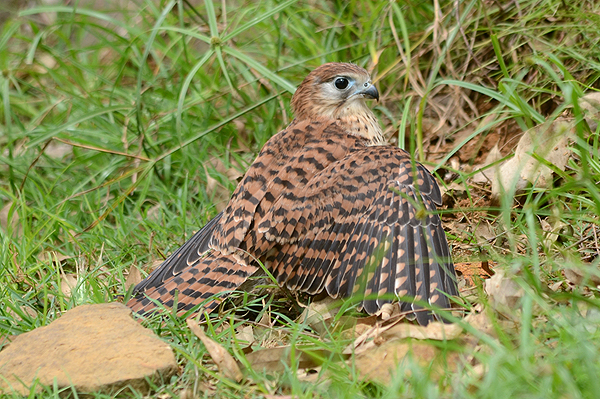 Mauritius Kestrel at Le Valley de Ferney
Ile aux Aigrettes: This is a small island that is a short drive from the airport. Access is again by booking, we spoke to Raj on 00230 6312396. The quay is at Point d'esny just by Le Preskil Hotel. We paid 800 rupees each and were given a 1.5 hour tour which I found interesting as it covered all aspects of the wildlife on the island. As soon as we landed a small party of Olive White-eyes made their way through the low trees allowing superb views. Later in the same corner of the island we found a single Pink Pigeon which was picked up by it's drawn out cooing. Occasionally we would chance upon a Mauritius Fody, the only other time I caught up with this species is at the Black River Gorge National Park.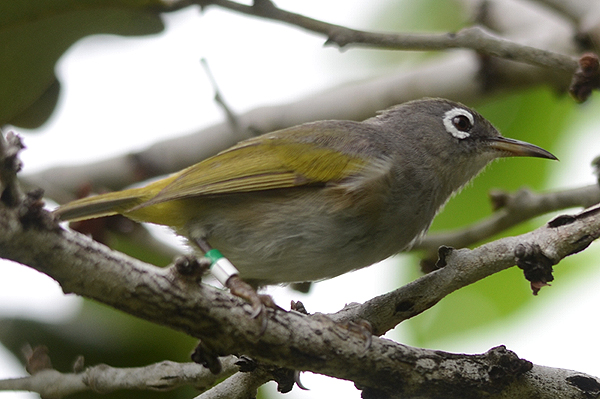 Olive White-eye on Ile aux Aigrettes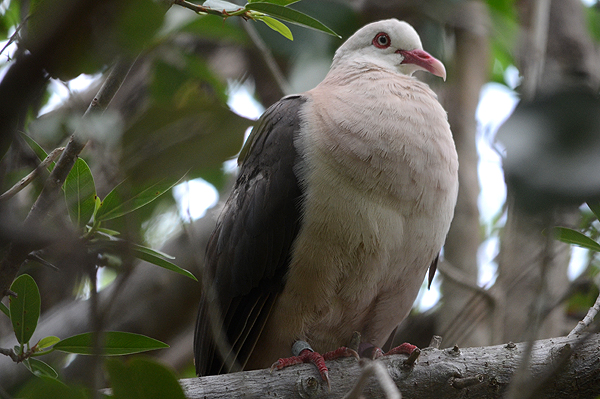 Pink Pigeon on Ile aux Aigrettes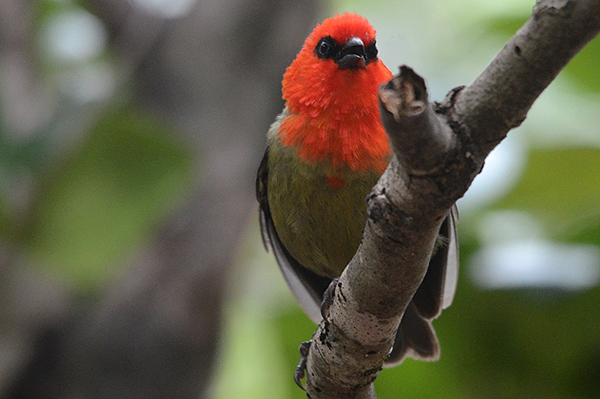 Mauritius Fody Ile aux Aigrettes
Black River Gorges National Park: I had mixed fortunes here but all things considered it is a great place to visit with excellant views and habitat although viewing is rather restricted to the footpaths until you reach a view point. I visited the area twice and both times accessed the park from the unmanned Le Petrin entrance. Here you will see a map which gives all the information you need except where to find the birds, that bit you need to do for yourself. Spotted Dove, Madagascar Turtle Dove and Zebra Dove were all present but finding Pink Pigeon was tough even since learning the call at Ile aux Aigretttes. I believe that some are mistaking Pink Pigeon for Madagascar Turtle Dove so beware of this. Grey White-eyes were common along the footpaths as were Madagascar Fody and Waxbill. On one occasion a group of Waxbills were joined by 2 Scaly-breasted Munias (also known as Spice Finch). White-tailed Tropicbirds occasionally flew overhead but these were more towards the Macchabee Forest view point. Macaques are very shy here and only the odd glimpse obtained. Echo Parakeets I found easy to locate. They often perch on bare trees and their loud call will also give them away.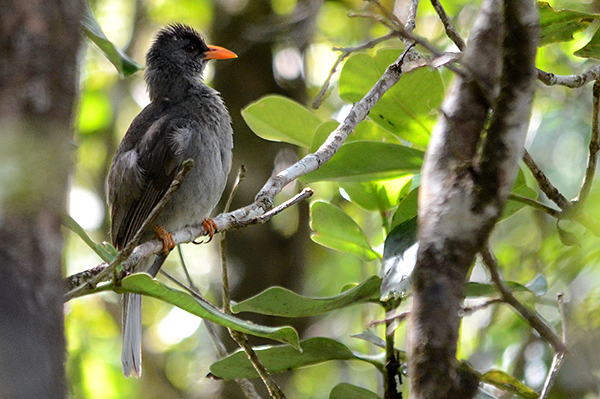 Mauritius Bulbul at Black River Gorges National Park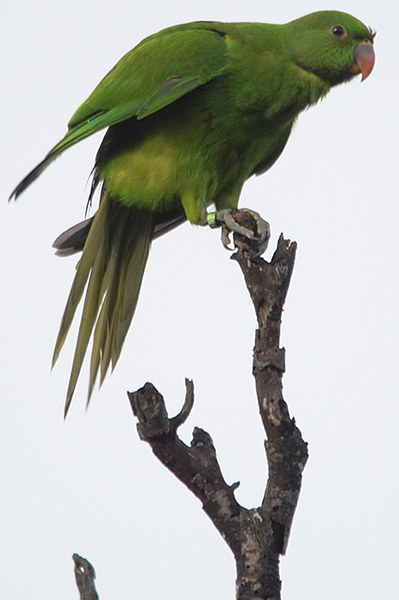 Echo Parakeet at Black River Gorges National Park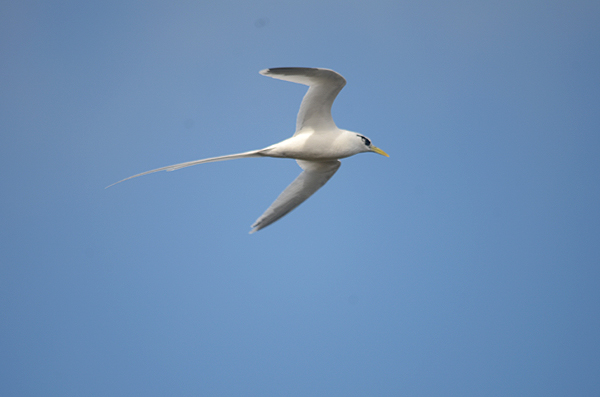 White-tailed Tropicbird at Black River Gorges National Park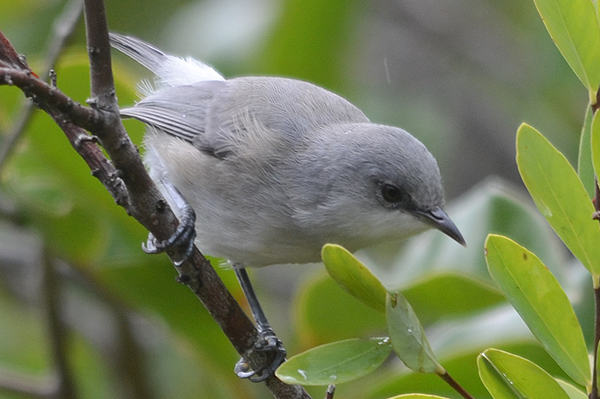 Grey White-eye at Black River Gorges National Park